WEBMASTER TOOLS
To access Webmaster Tools, from the Settings select the Webmaster Tools subsection.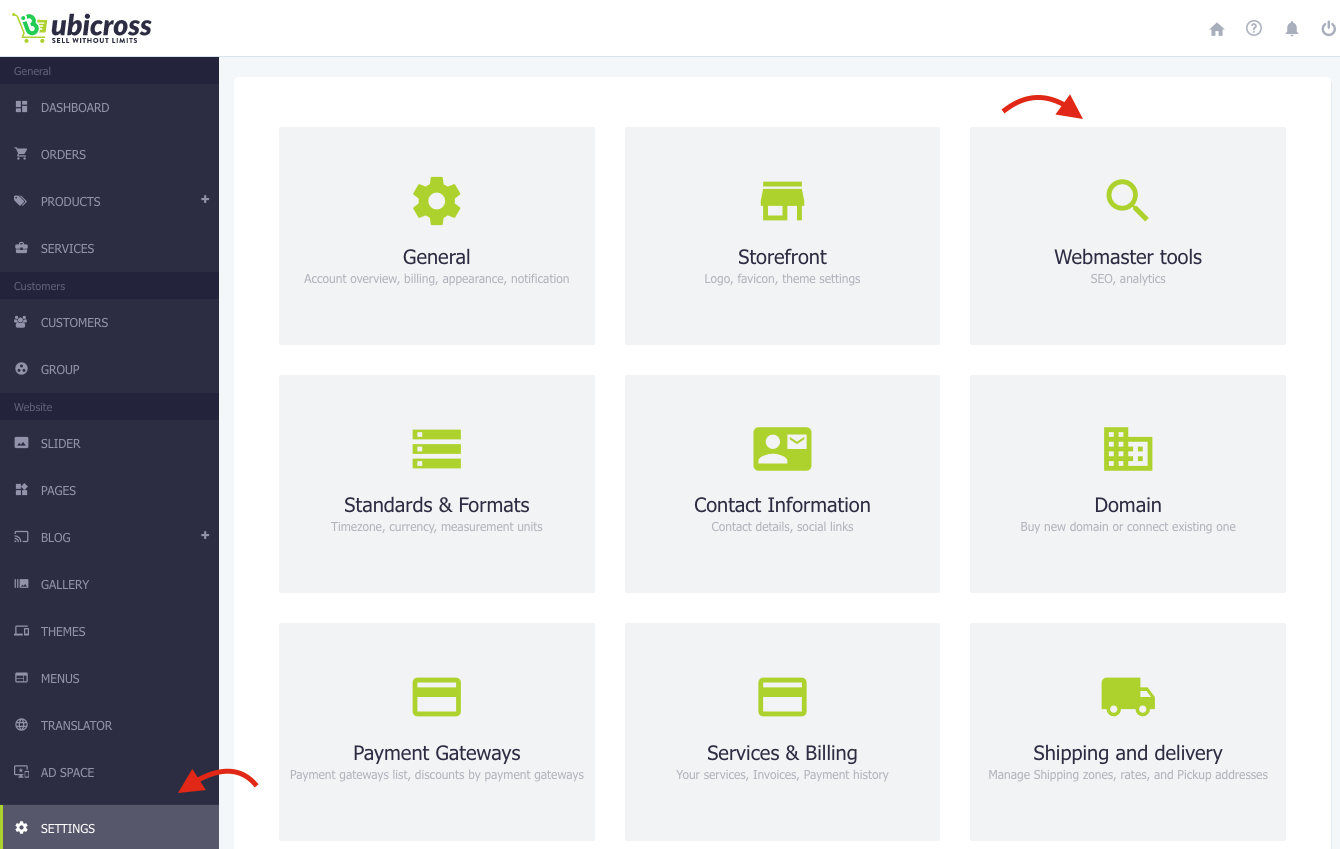 The Webmaster Tools subsection consists of:
1․ SEO tools section
The title and meta discription are search engine optimization tools. They help to define how your website is displayed on search engines. This is important in SEO perspectives, that's why you need to fill up the fields. Keywords are also important. They must be separated by commas.
The meta description should employ the keywords intelligently and also create a compelling description so the sercher would have a desire to click on it.
It is important for each page to have relevant and unique meta description. The description should optimally include 150-160 characters.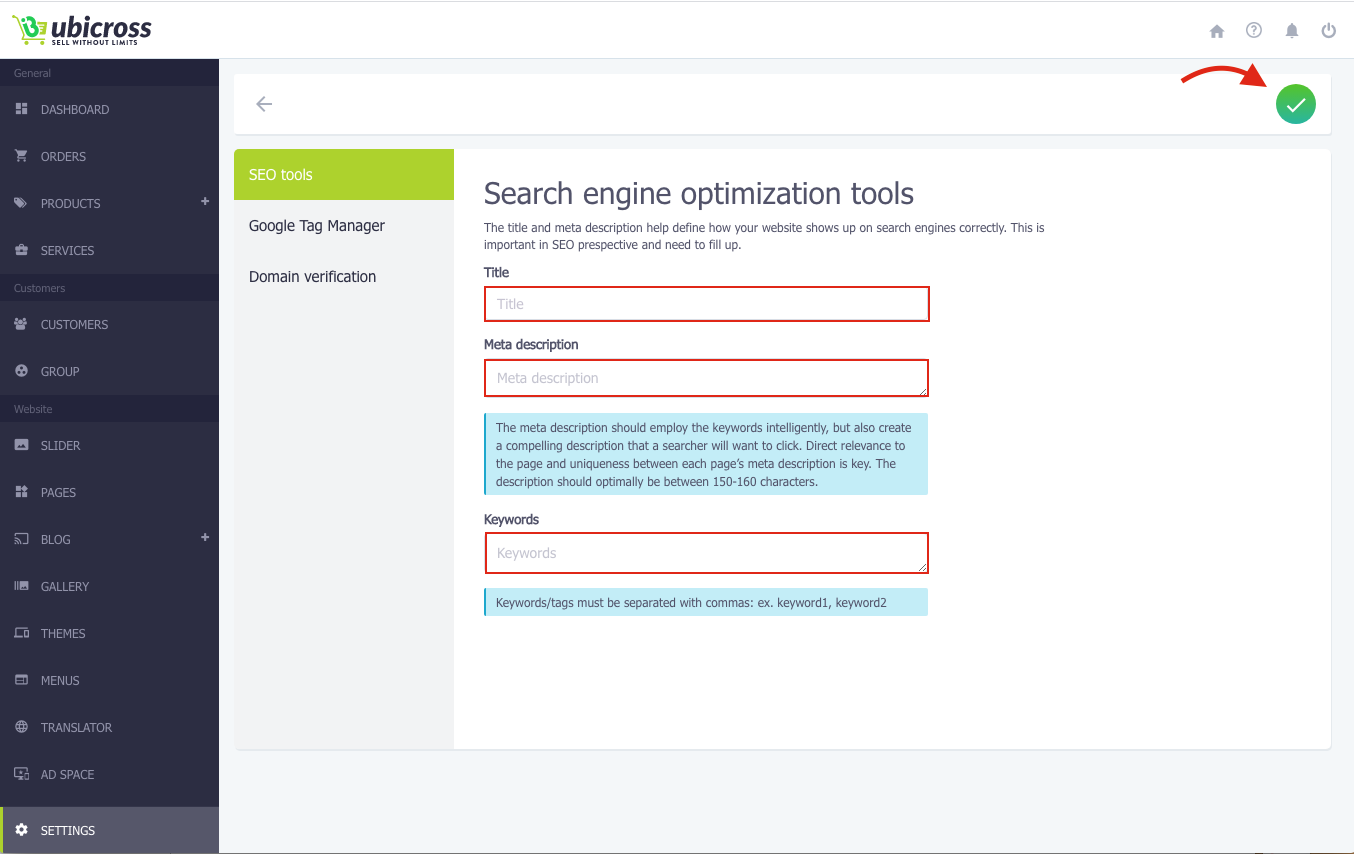 2․ Google Tag Manager
Thanks to Google Tag Manager you can attract new visitors. It allows you to collect reports that will help you in marketing. You can use any type of analytics service code (Google Analystics, Yandex Metrics, etc.).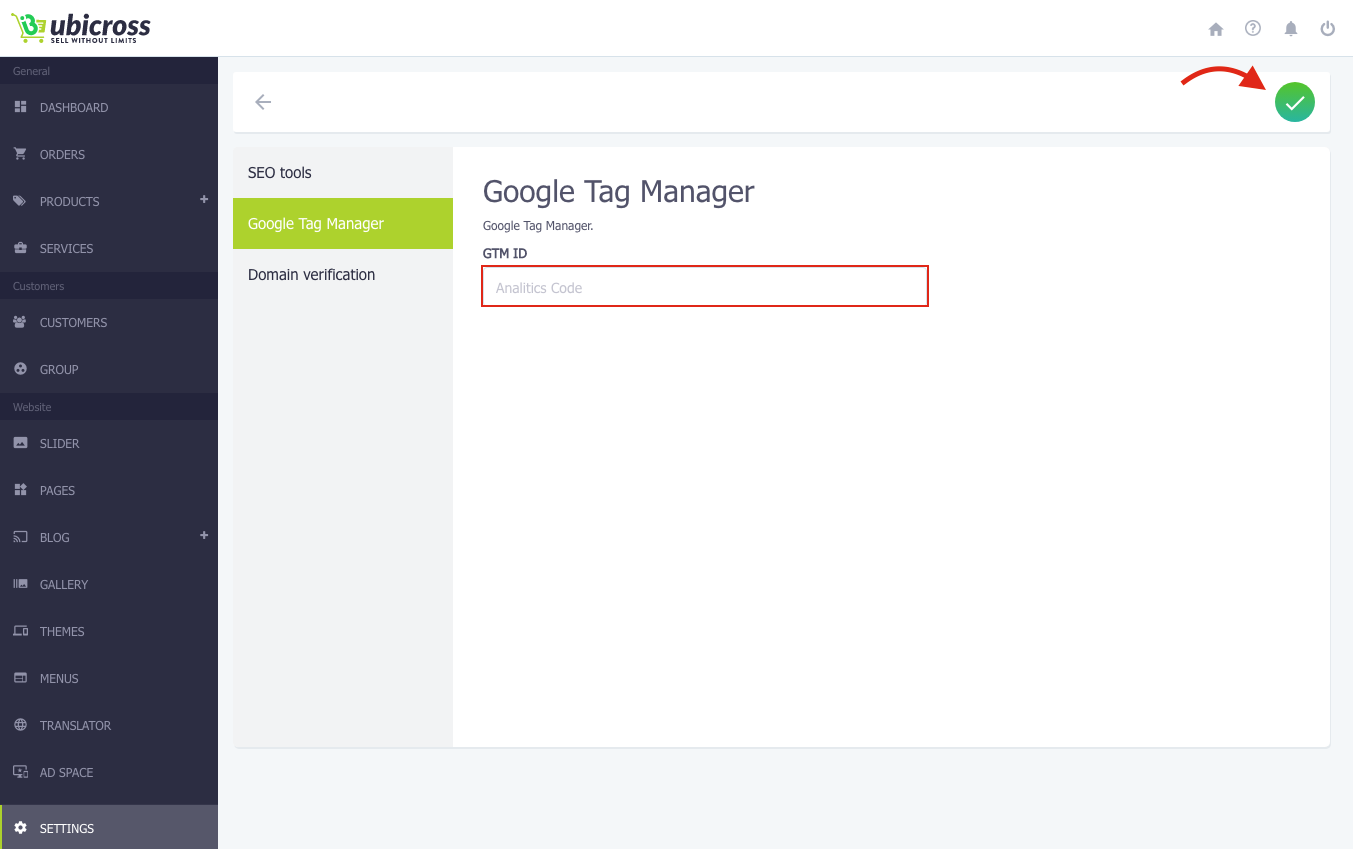 3. Domain verification
Domain verification is the process of owning a website. Ownership allows the customer to find your website easily in search engines. The tools of Google, Yandex, Bing, Mail.ru search engines are the most popular.