Storefront
In the Storefront section, you can place the logo of your site, favicon and adjust the colors of the site.
To access the Storefront section:
Log in to your admin panel

In the Settings section, select the Storefront subsection.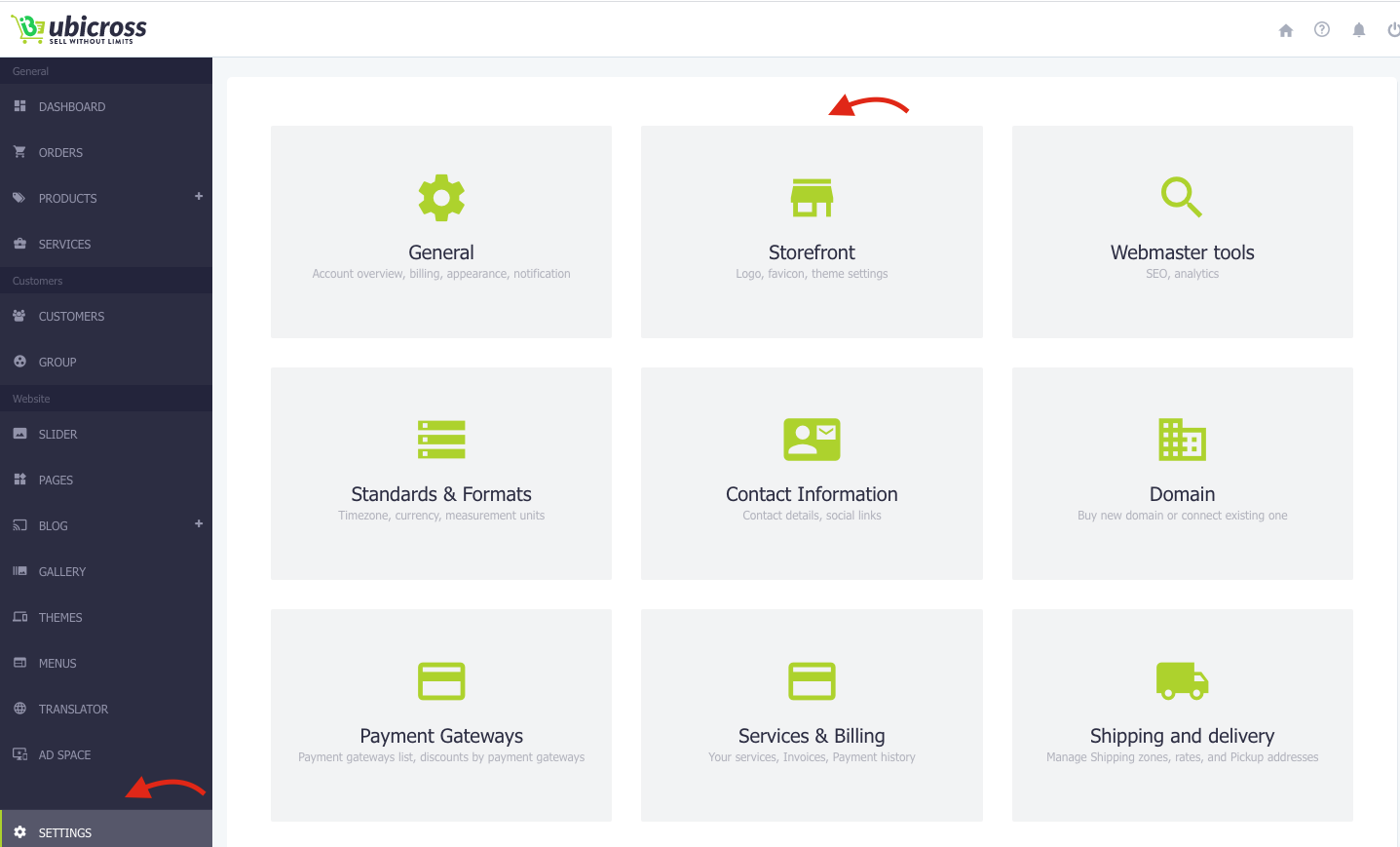 The Storefront section includes the following subsections:
1․ Logo
In this section you can change the name of the website and the logo. Accepted file formats for logo are PNG, JPG, SVG. We recommend to upload logo in SVG format. If you do not have a logo, the system will automatically show your website name in place of the logo.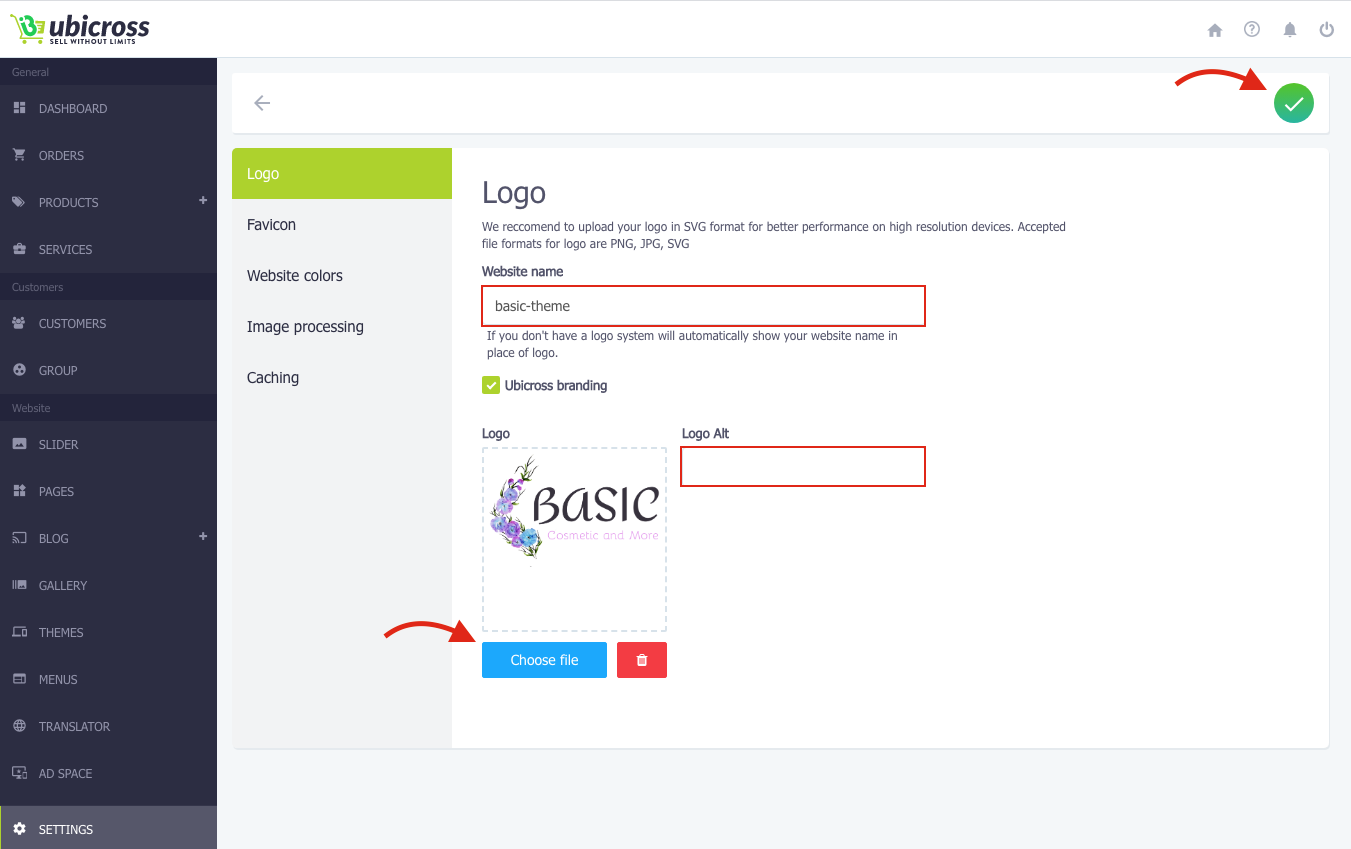 2. Favicon
In this section you need to download the site icon, which can be only in PNG format.
* The favicon is the image that appears at the top left of the browser.
3. Website colors
Here you will find all the necessary tools to adjust and change the colors of your online store to fit your brand identity.
You have the opportunity to change the colors of your store, adapting it to the style and colors of your brand.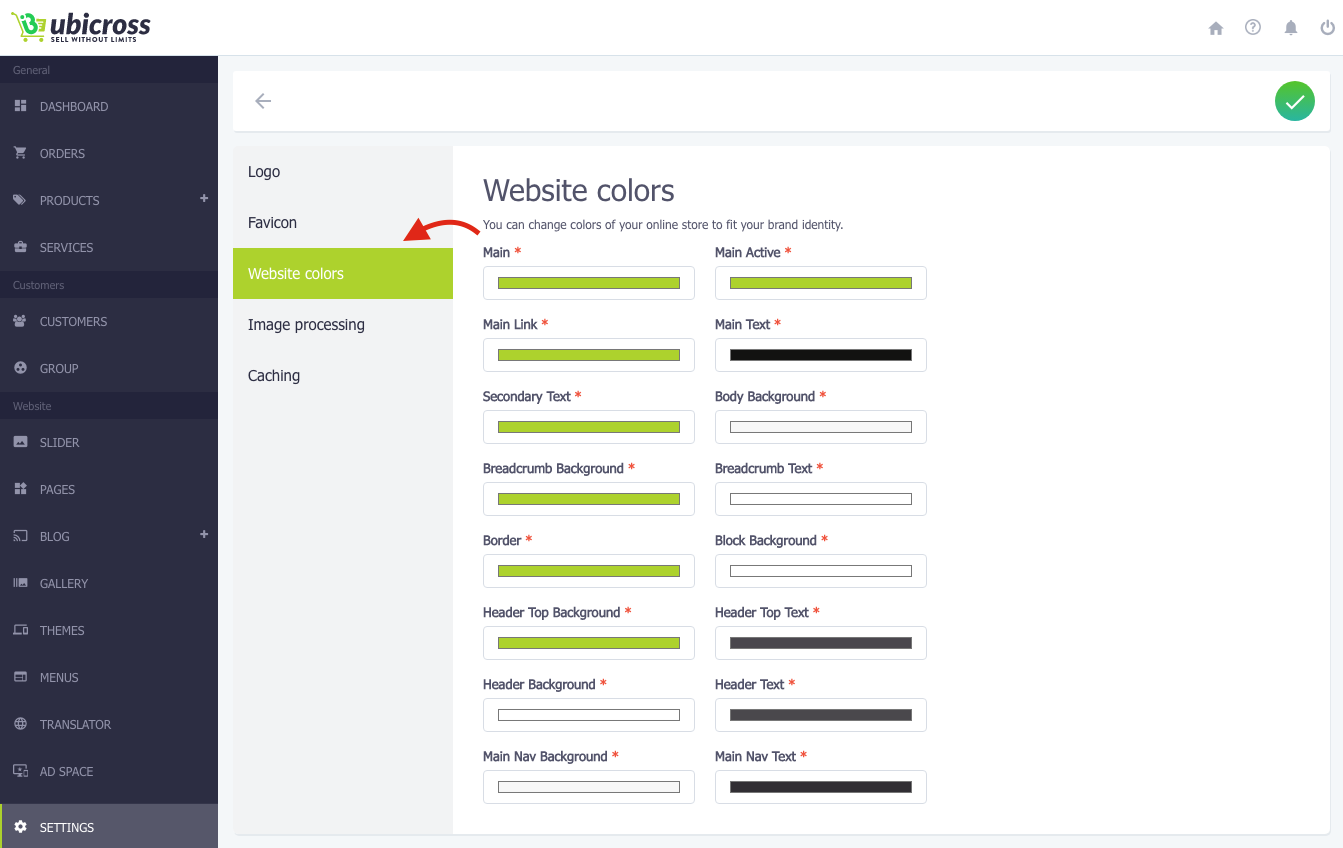 To set or change the colors of the store:
1. From the list, select the section you want to change the color.
2. For example, to change the main color of the store, click on the Main section, select the color and click the Save button.
* The change on the store is made immediately after saving.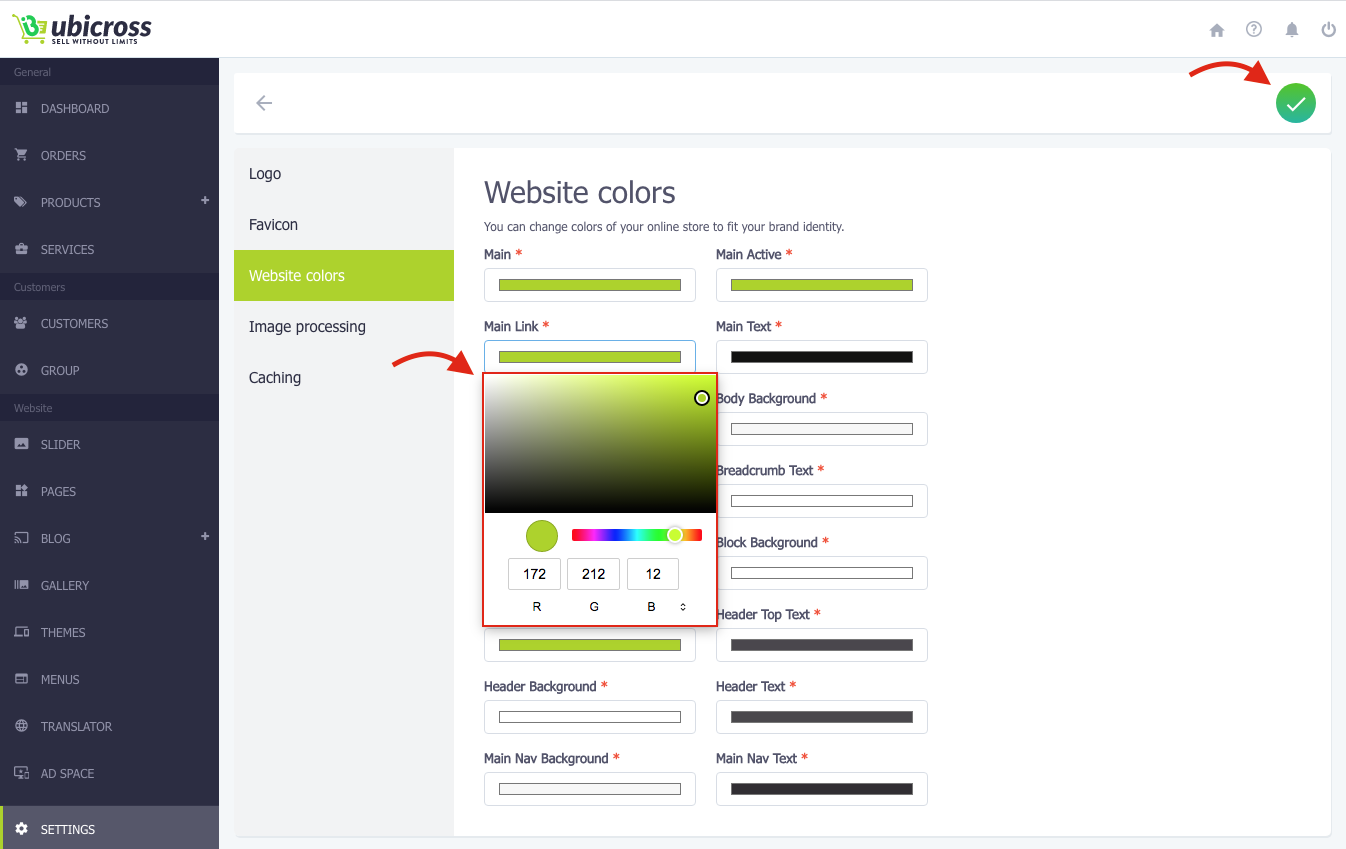 4. Image processing
WebP Converter lets you convert your store images to a WebP format from Google. All uploaded images will be automatically converted to WebP format, which will make the website to load faster.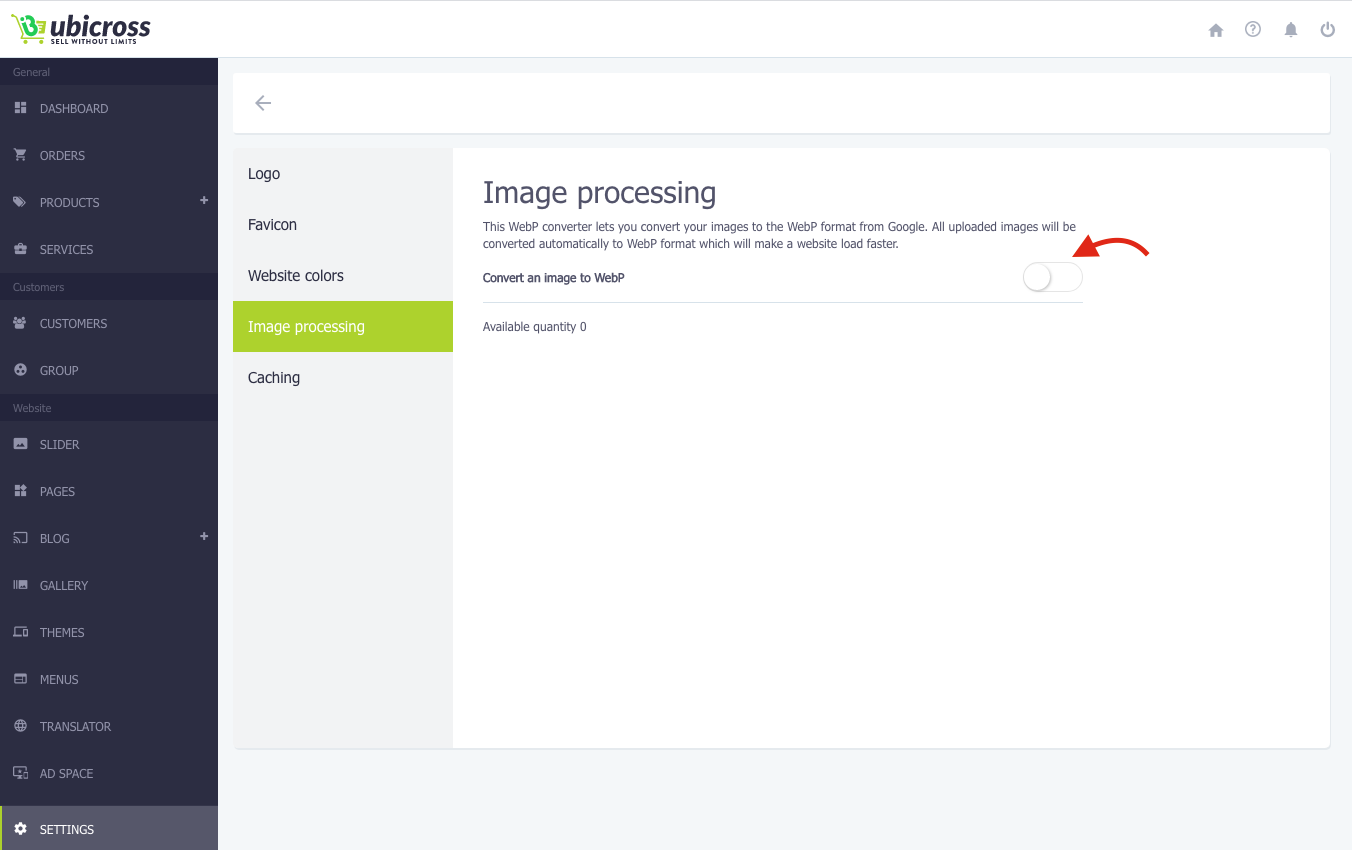 This feature is paid. To activate it, please contact our Support team. The price for per converted image is 0.1$, the minimum quantity of images is 100.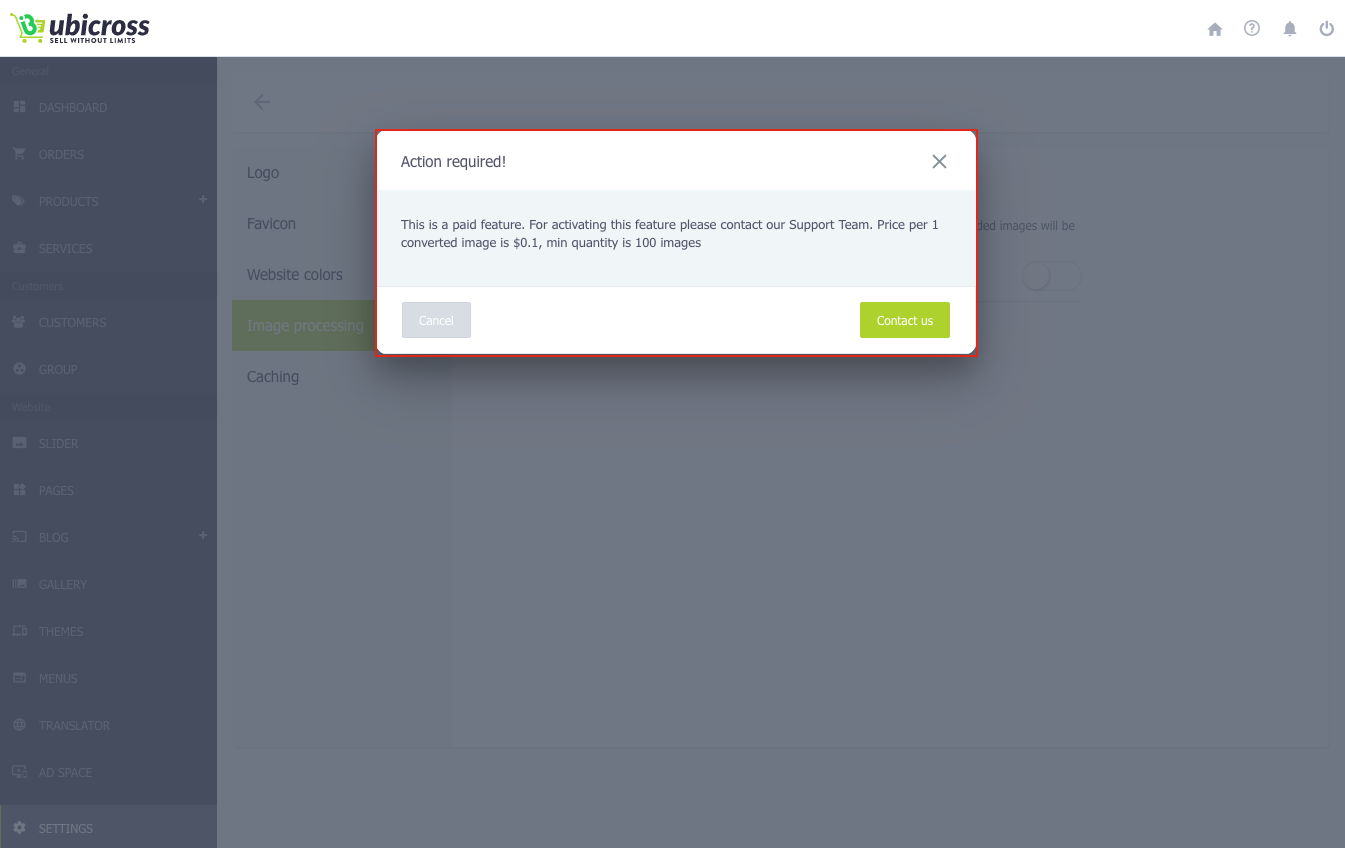 5. Caches
Caches make your site load faster.
When the Cach is on, changes you made will appear on your site within a few minutes.
Turn off the cache to see changes to your site in real time.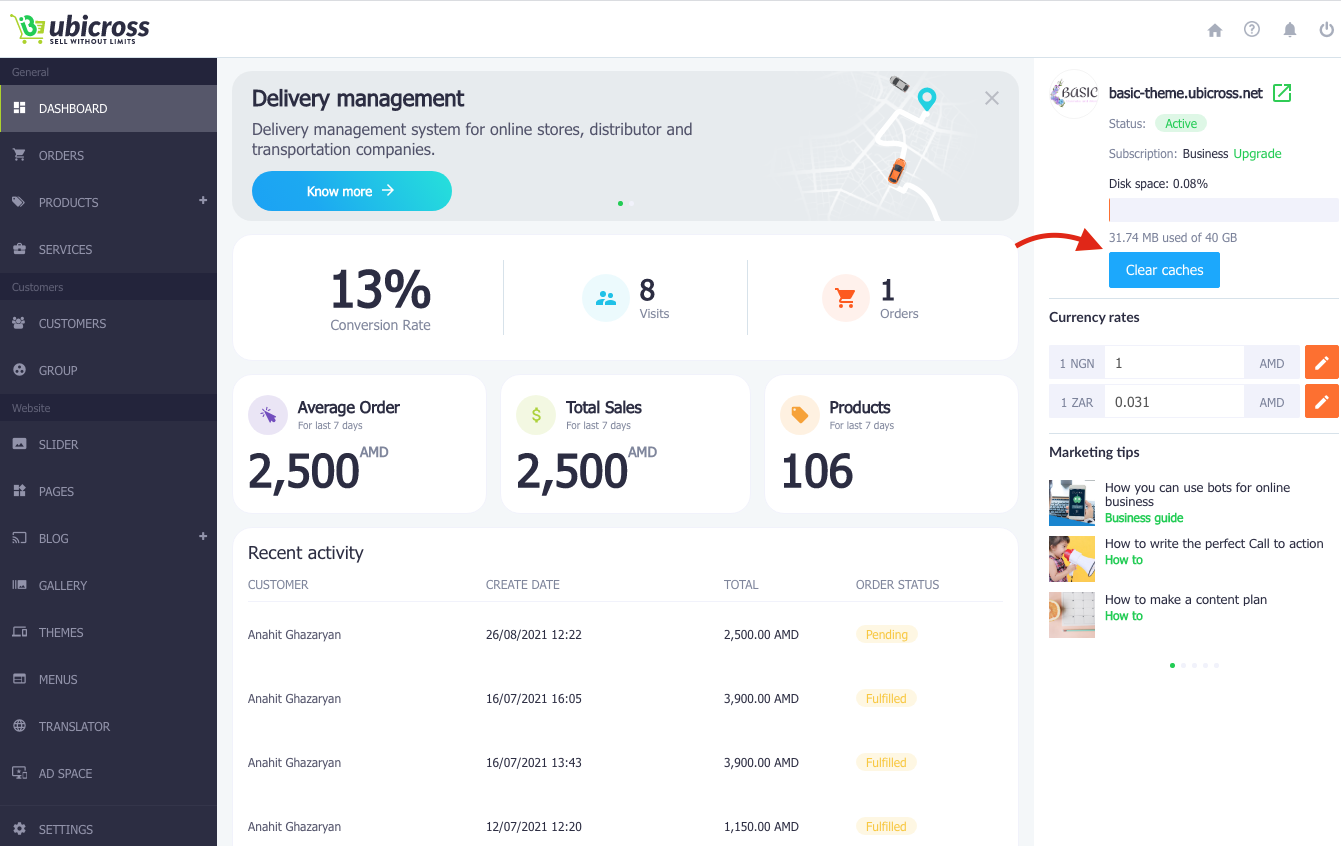 To clear all the cache of your site, click Clear cache button on the right side of your admin panel. After clicking on it, the site will be completely refreshed.