Reviews
In this section, you give the customer the opportunity to leave a comment on the product or rate the product after purchasing it.
The rating can be published automatically or manually. To adjust it:
Log in to your "Ubicross" admin panel
Select Products section, then choose the "Reviews" subsection and click the "Settings" button.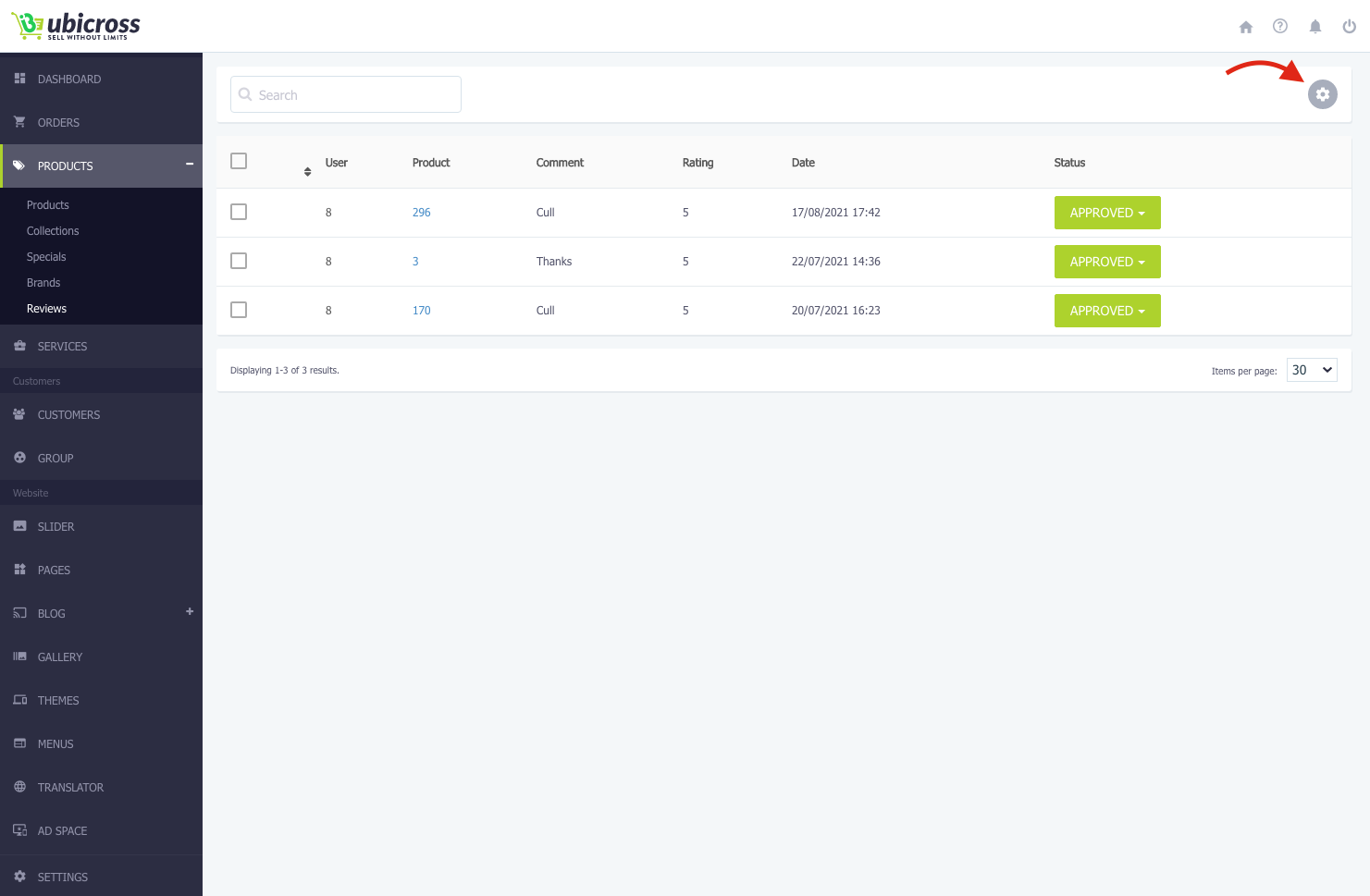 In the opened window you will see the instructions.
If you want the customers' reviews to be published on the site automatically without your confirmation, choose "Automatic" option. If you want to approve reviews before they are published on the site, choose "Manual" option.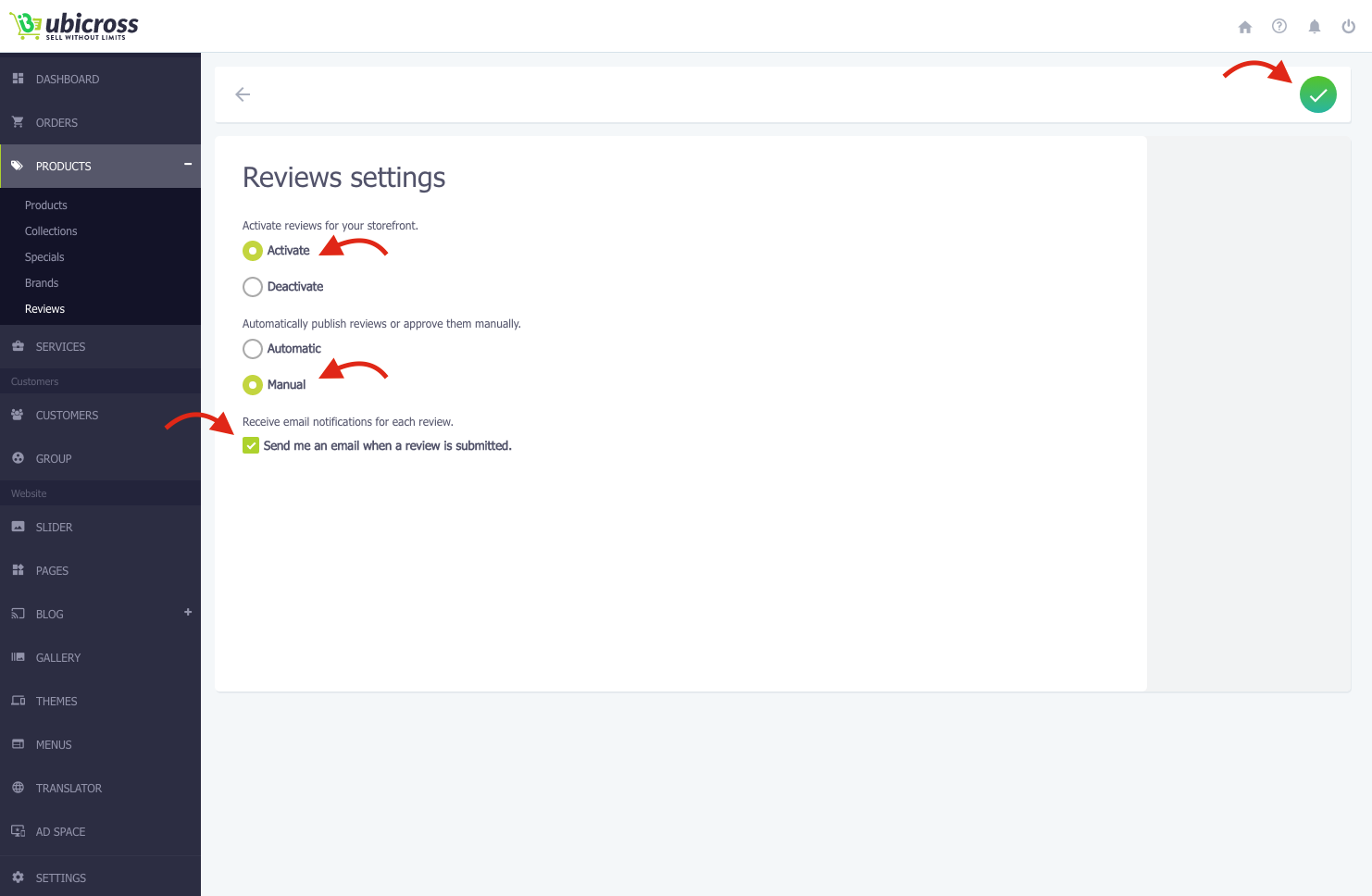 The customer who made a purchase from your website or registered on your website can write a review about the product.
This does not concern to customers who have made purchases as guests.
After buying a product, on Customer's "Review" page all the purchases made by the customer are displayed.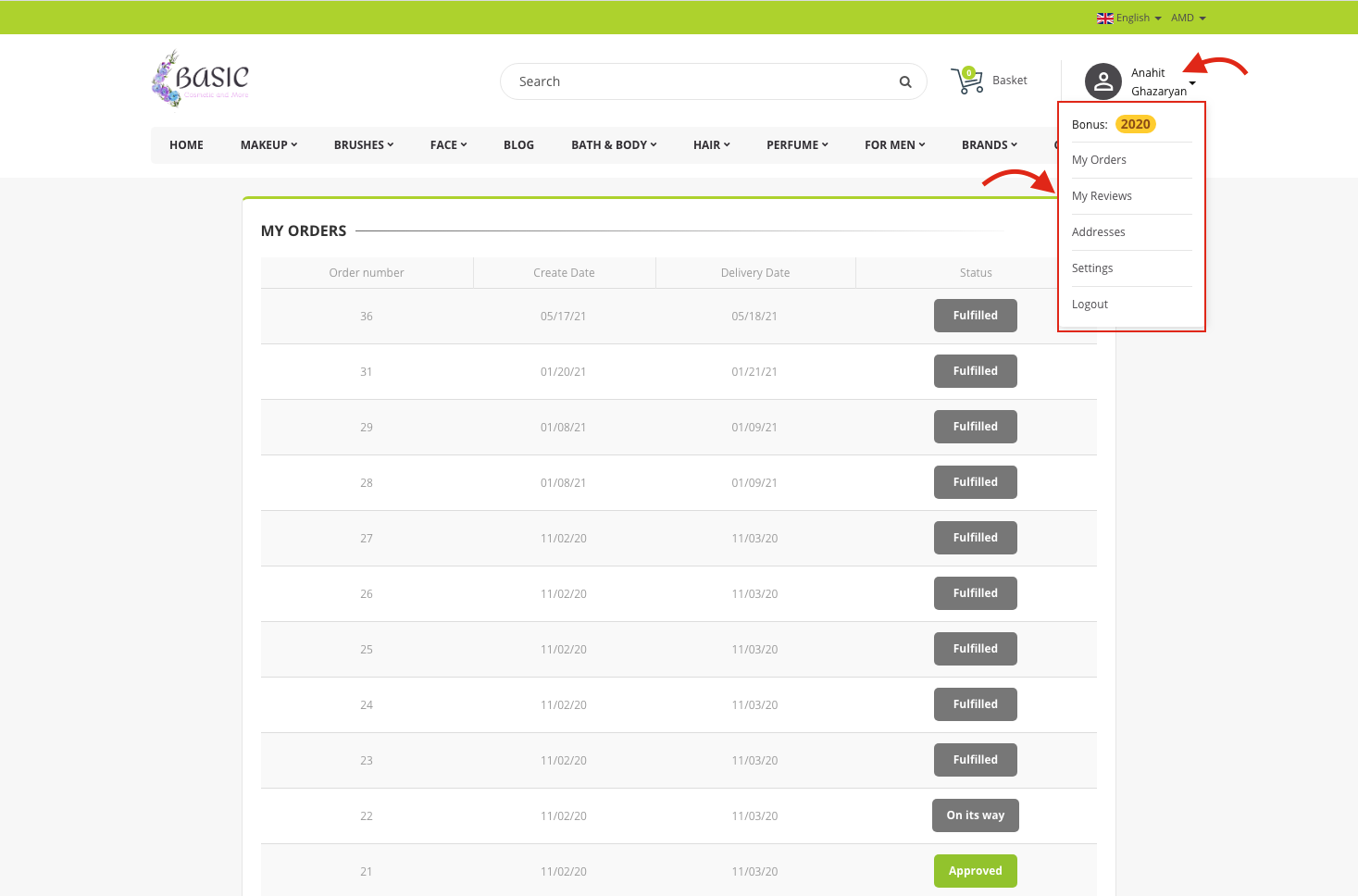 To rate the product or write a comment, the customer must double click on the product.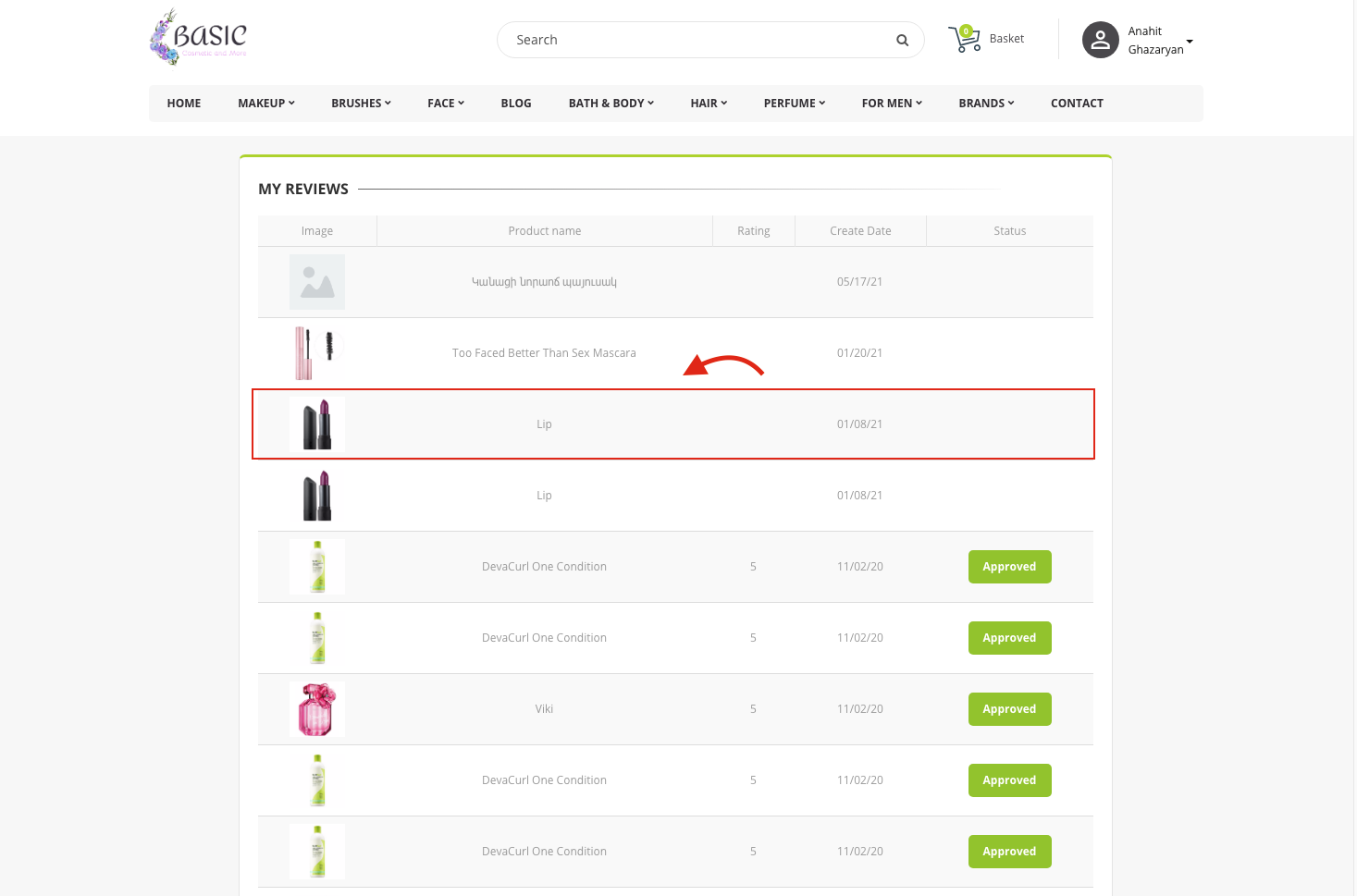 The following window opens for comments and reviews. After filling in click the "Submit" button.
The Customer's comment will be displayed in the admin panel's "Reviews" section in the following way. You can delete or edit it.