Theme
In the Design section, you can see all the design themes both paid and free, the themes you have chosen or purchased.
If you want to choose a new design theme or change the selected one, click the new theme, then the "Activate" button. The design of your online system will change according to the selected one.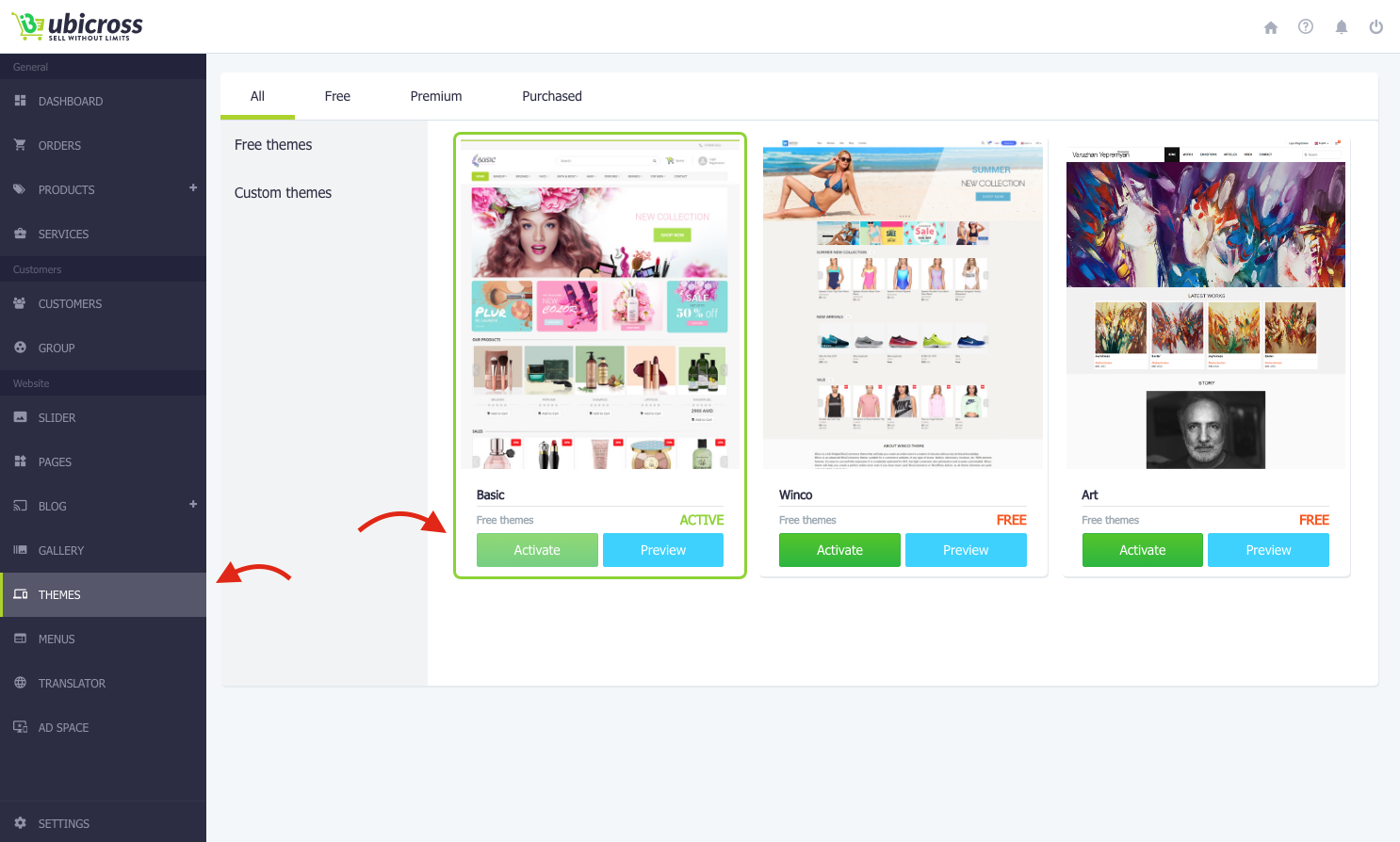 To change the theme colors, you can change the colors of your online store. Select the "Settings" section, then "Website colors".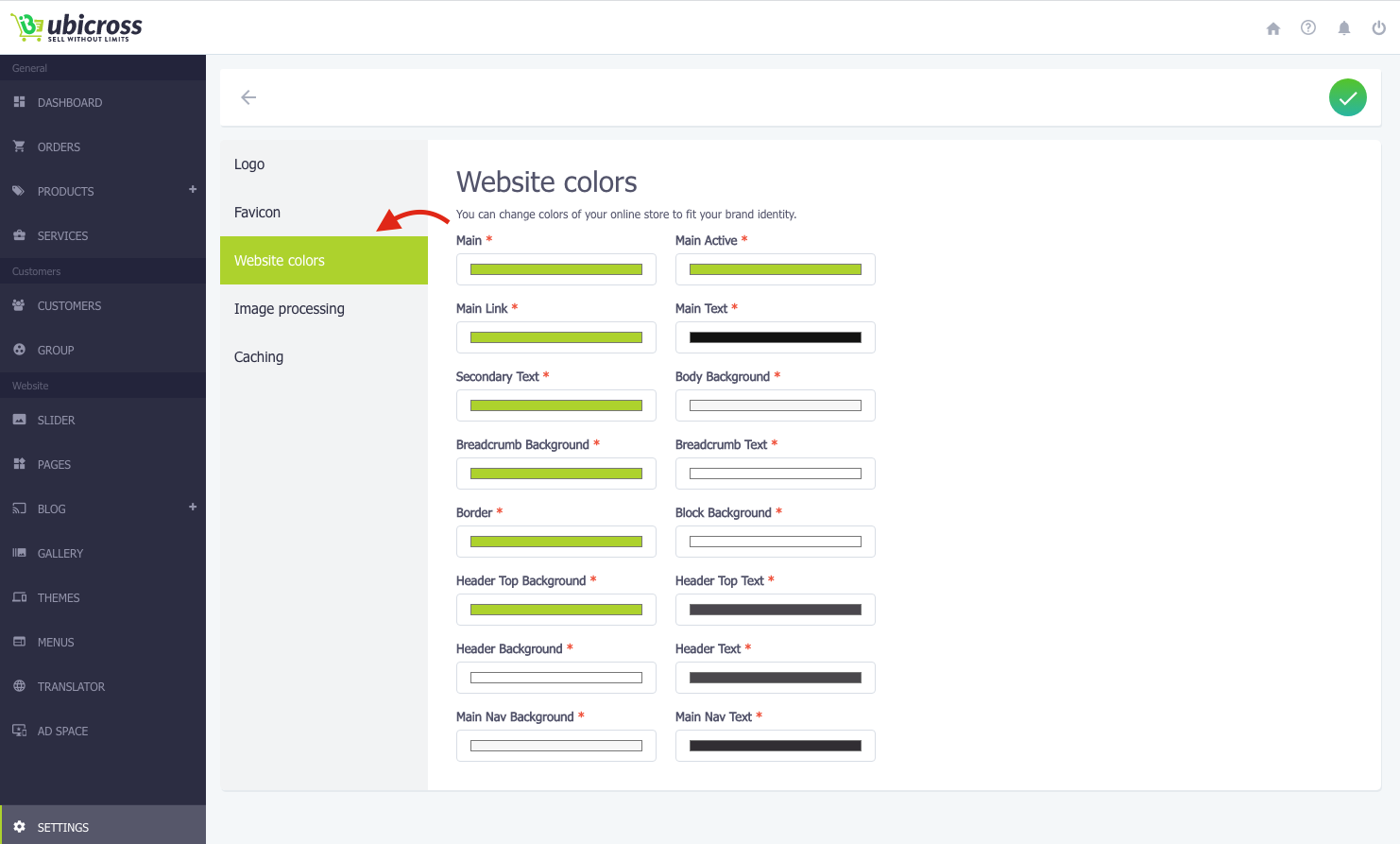 Click the "Save" button to save changes.