AD SPACE
In the "Ad Space'' section you are allowed to advertise your product by placing ads on your site in the form of a code or a picture.
How to add ad?
Go to your Ubicross admin page's ''Ad Space'' section.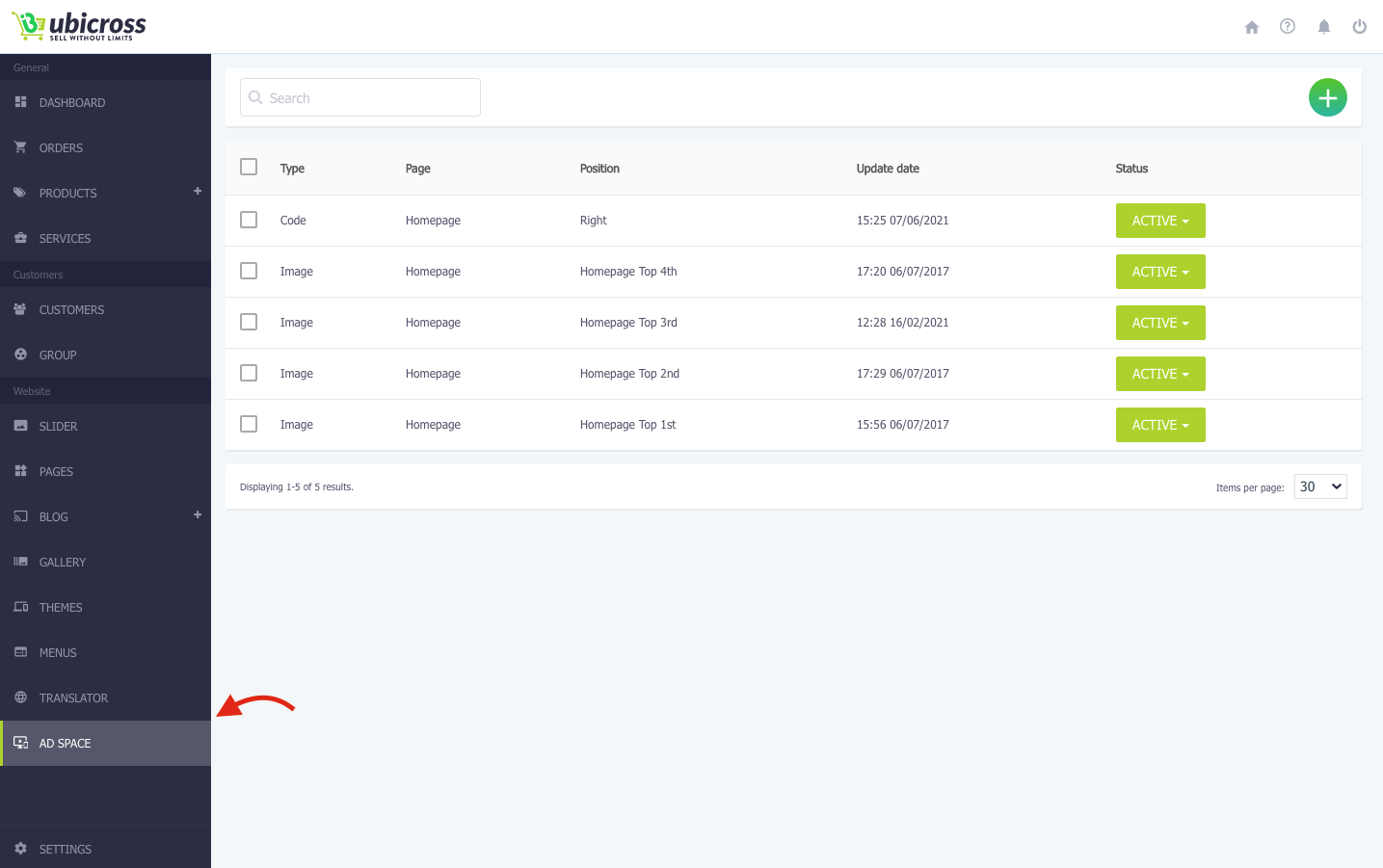 Click the "Add" button in the upper right corner to add an ad.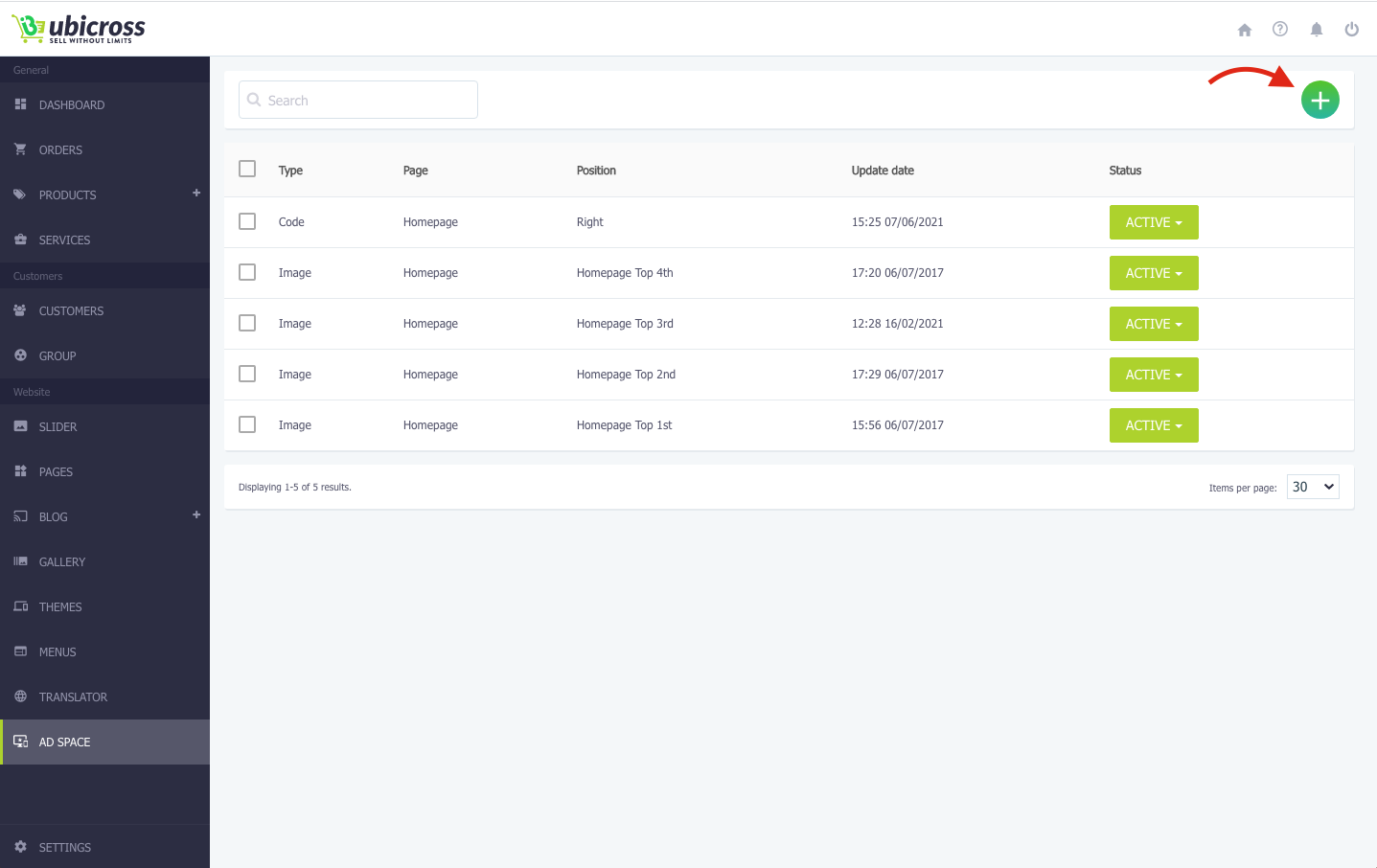 1. From the opened window, click the "Choose file" button to upload the image you want to place as an ad.
2. Choose the type of the file: image or code.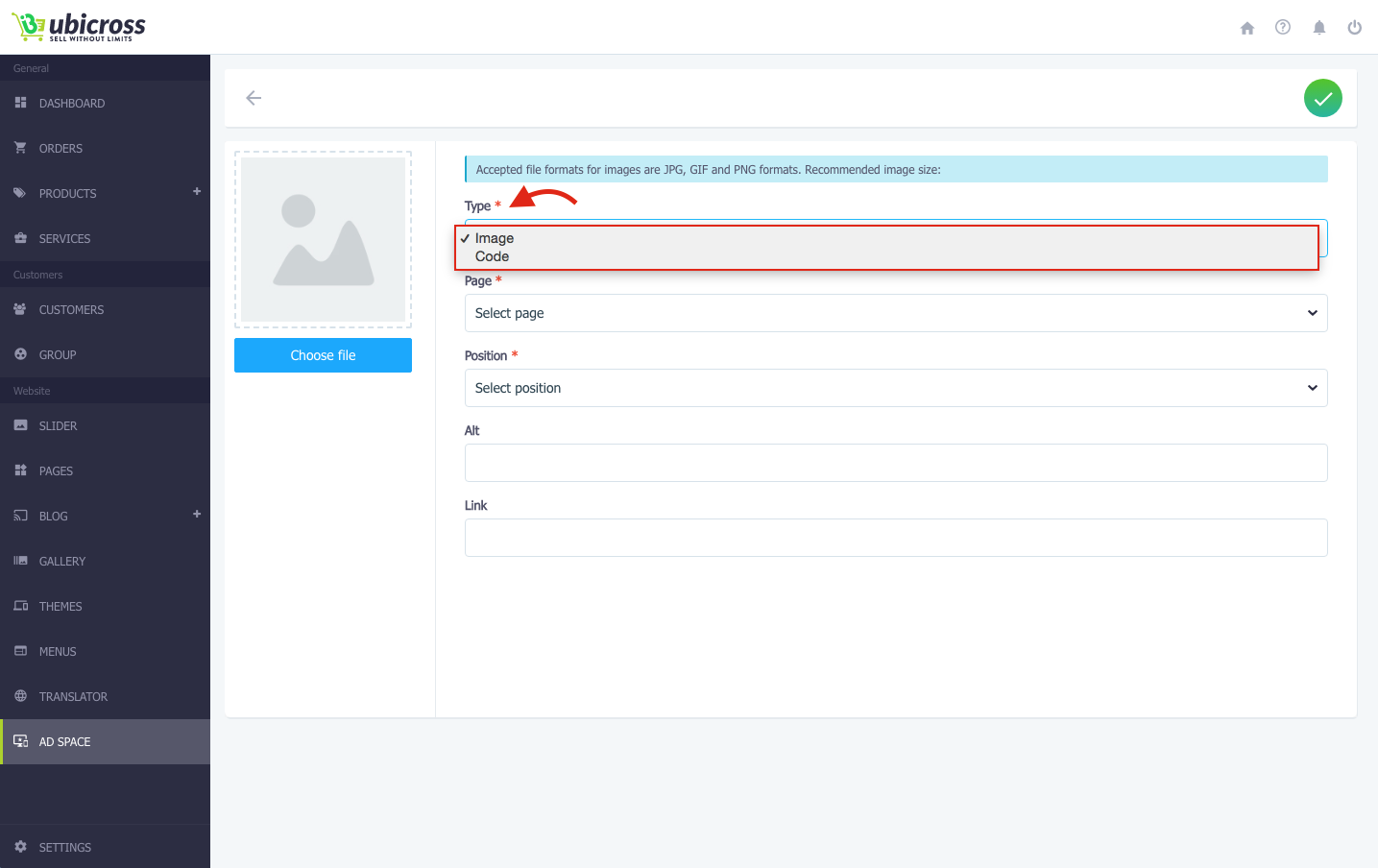 3. On which page do you want to place the ad? You have the opportunity to display the ad on the homepage of the site, directly under the slide, in the products or collections section.
If you want to place the ad in the main part of the site, select the Homepage section from the "Page" field, and from the "Position" field you can add four different ads choosing Homepage Top 1st, Homepage Top 2nd, Homepage Top 3rd, Homepage Top 4th.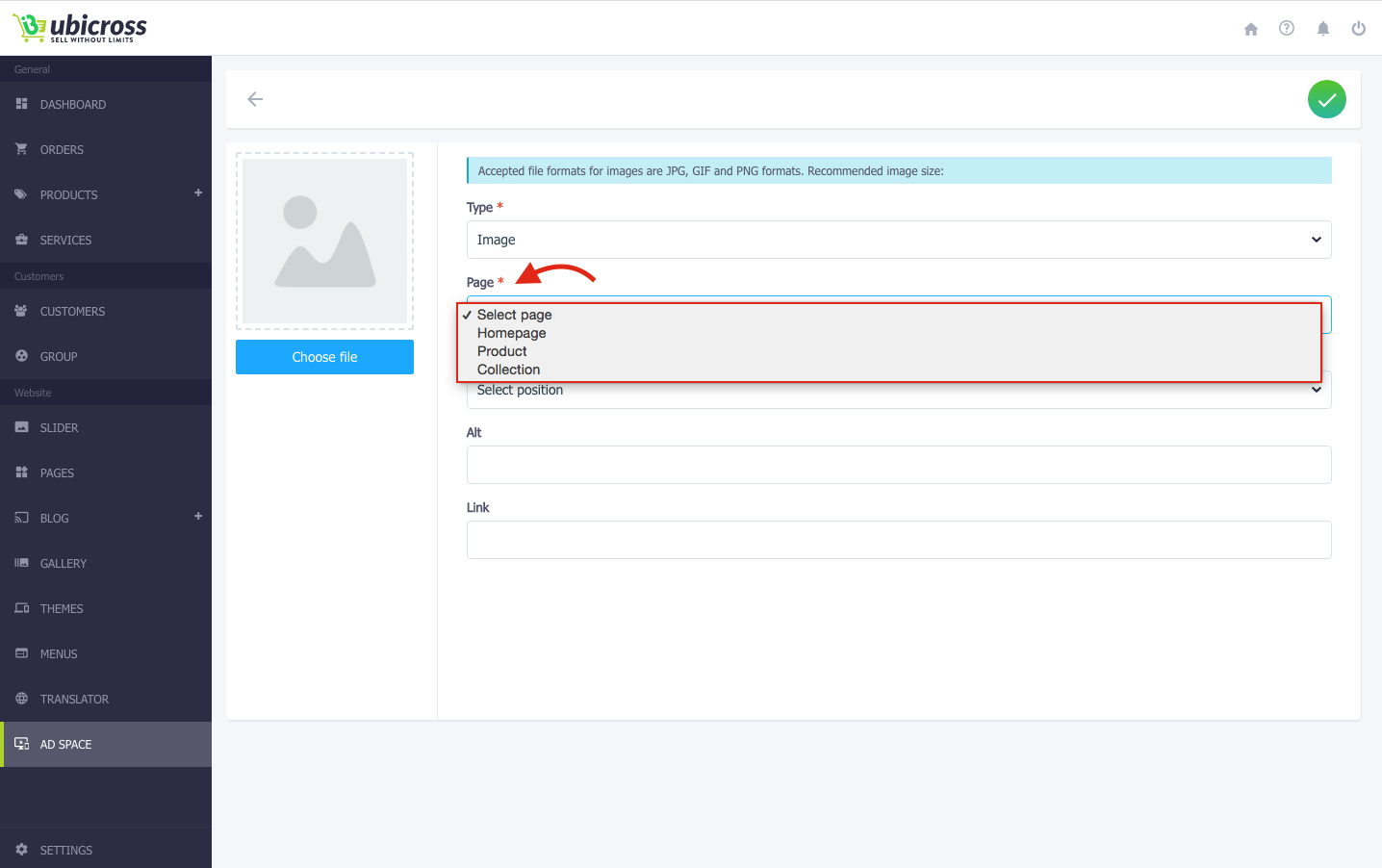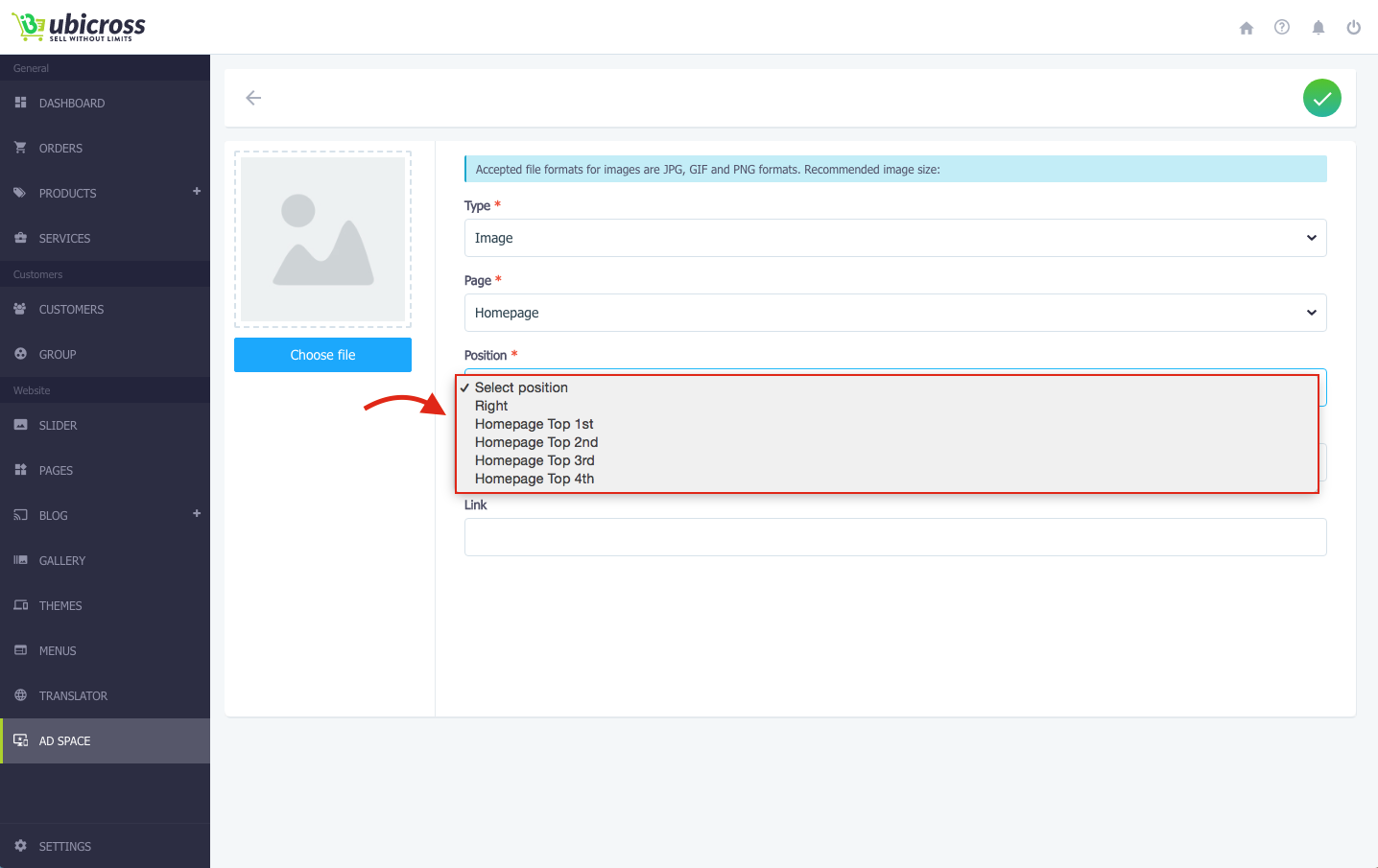 Add a description in the "Alt" field and the link. Click the "Save" button to confirm the changes.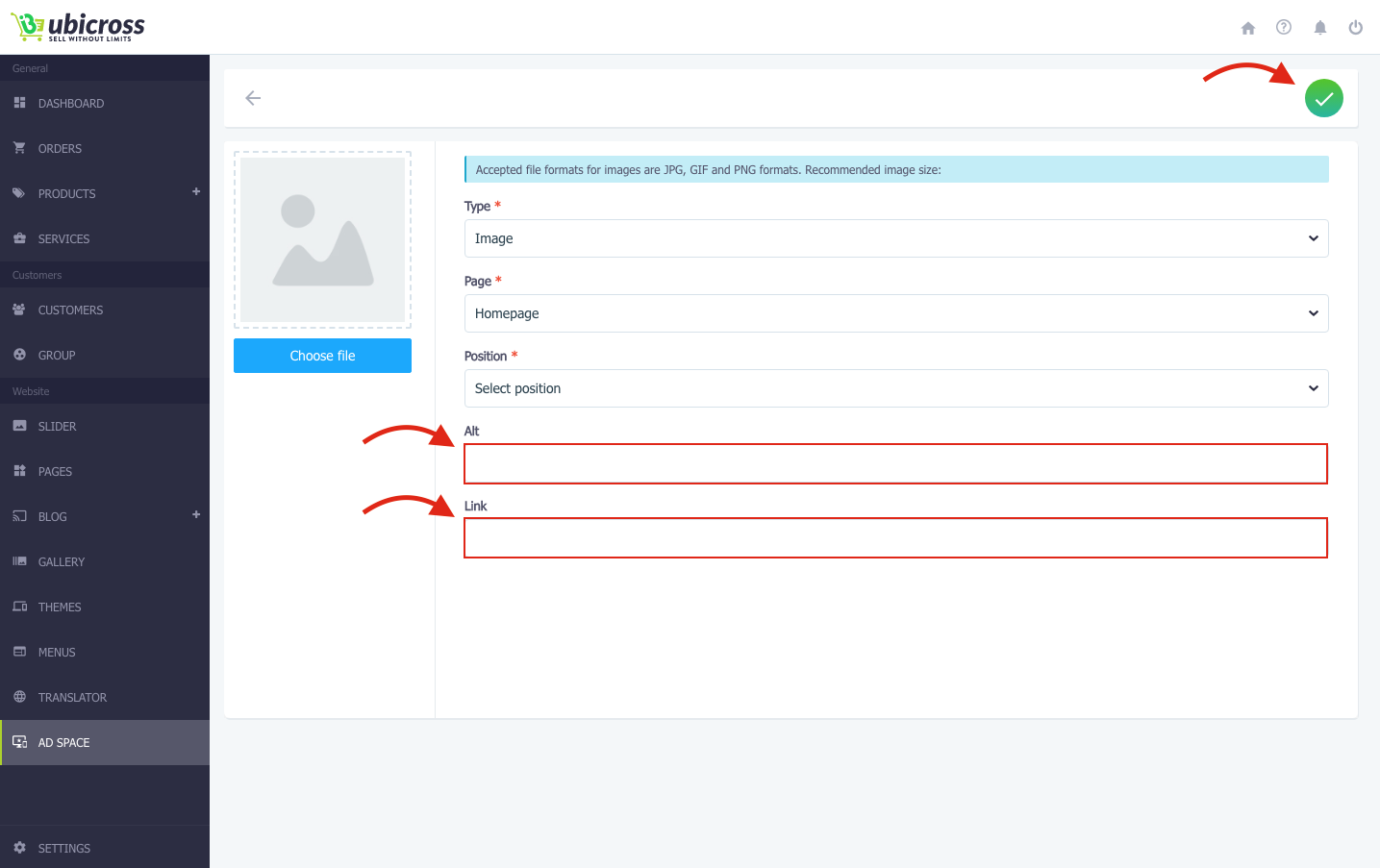 You can edit the ad making it special, inactive or delete it.