How to register on Ubicross?
Registering on Ubicross, you create your personal website, which include all the necessary functions for business development. After registration, all you need is to add your products, set all the necessary site settings and tools, and start selling. You will have a functioning website where you can display and sell your products and receive online payments.
To get started, go to Ubicross.com, click on the "Get started" button in the upper right corner of the webpage.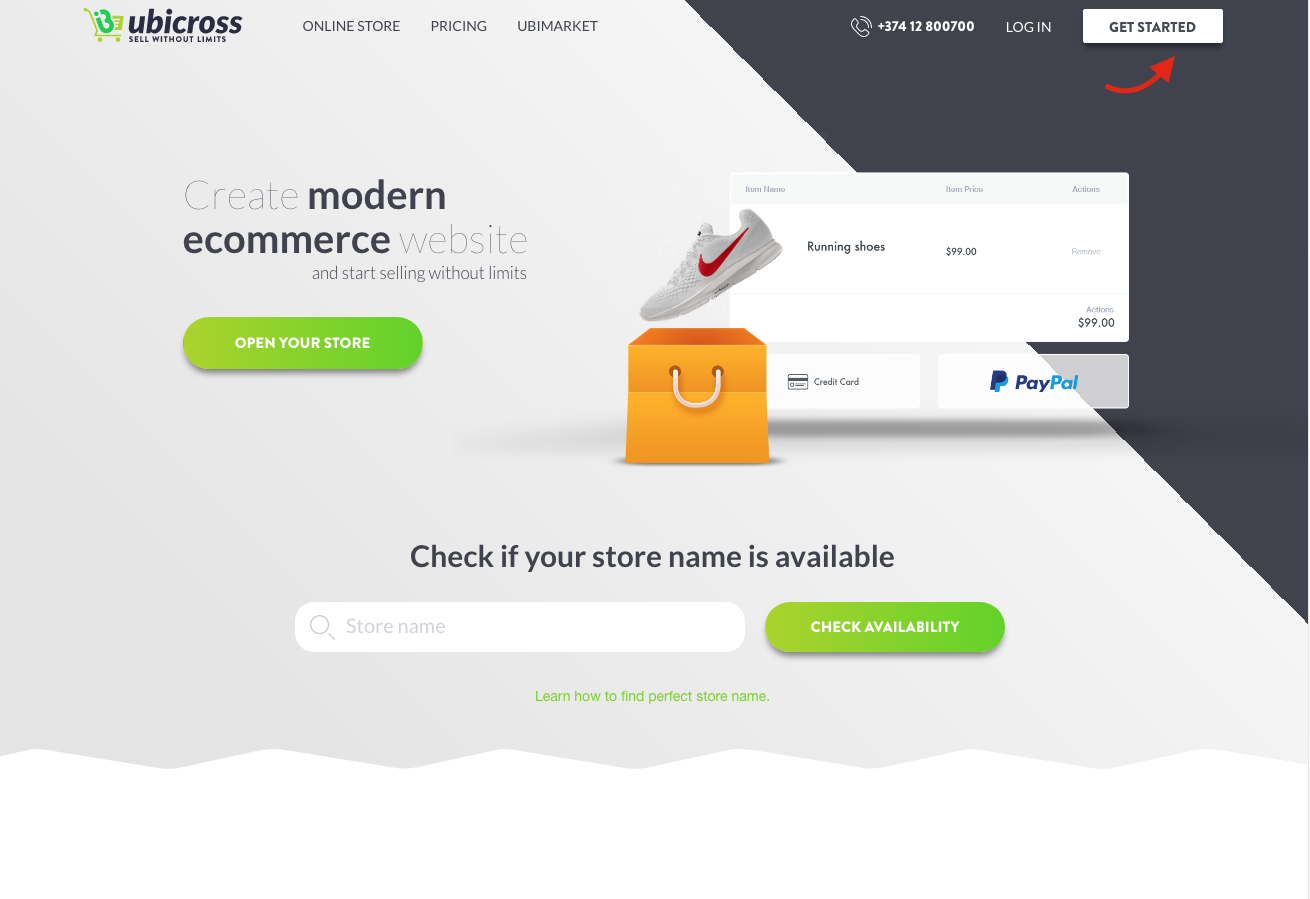 In the opened window, get acquainted to packages we offer. You have a 14-day FREE trial period before subscribing.
Choose one of the packages and click the "Start a Free Trial" button.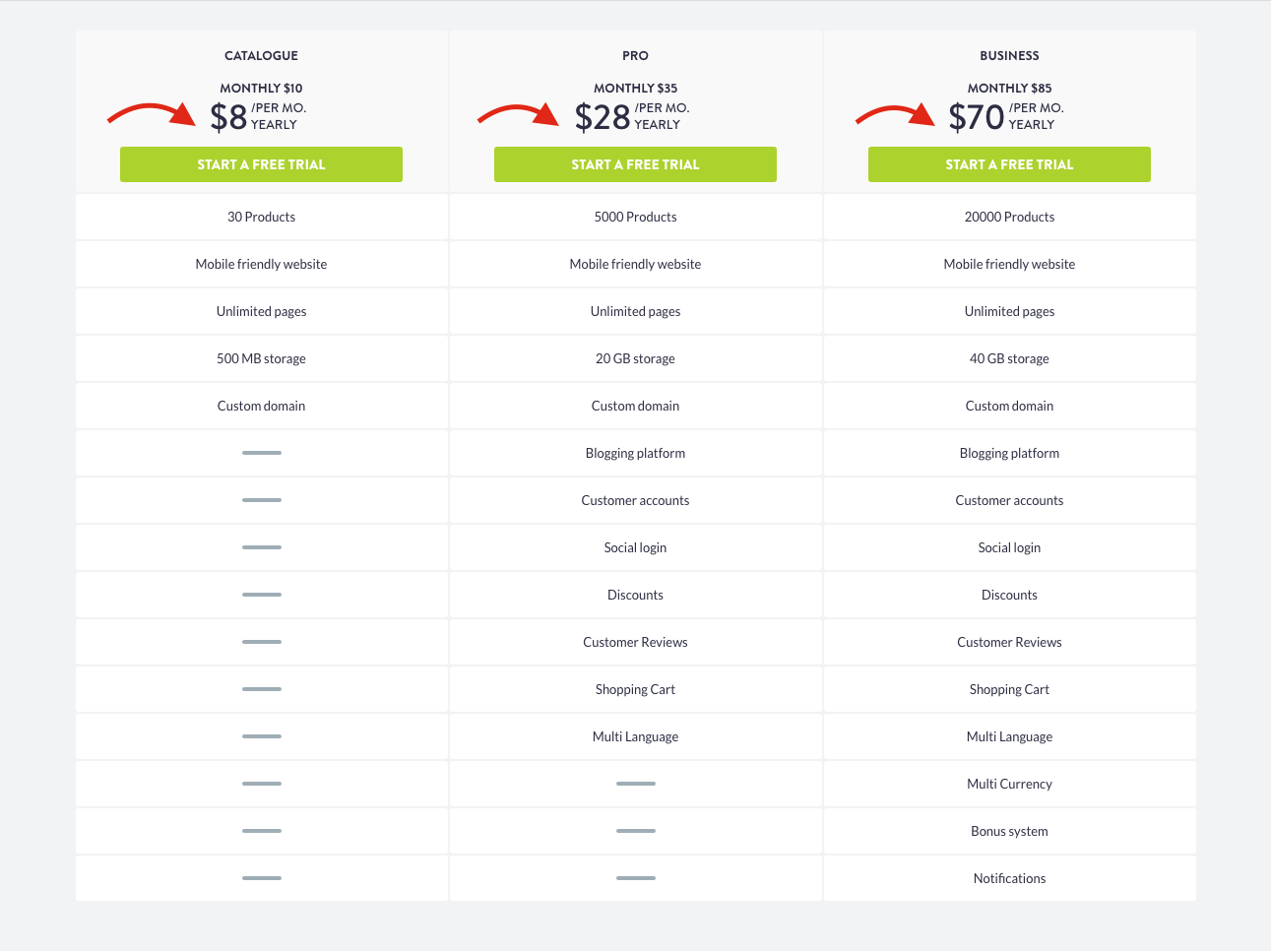 Fill data in the opened window
1. Store name
2. Your first name
3. Your last name
4. Email
5. Country
6. Phone
7. From the list, choose the field of activity
8. Set password
9. Verify code
10. After reading Terms, click the "Sign Up" button.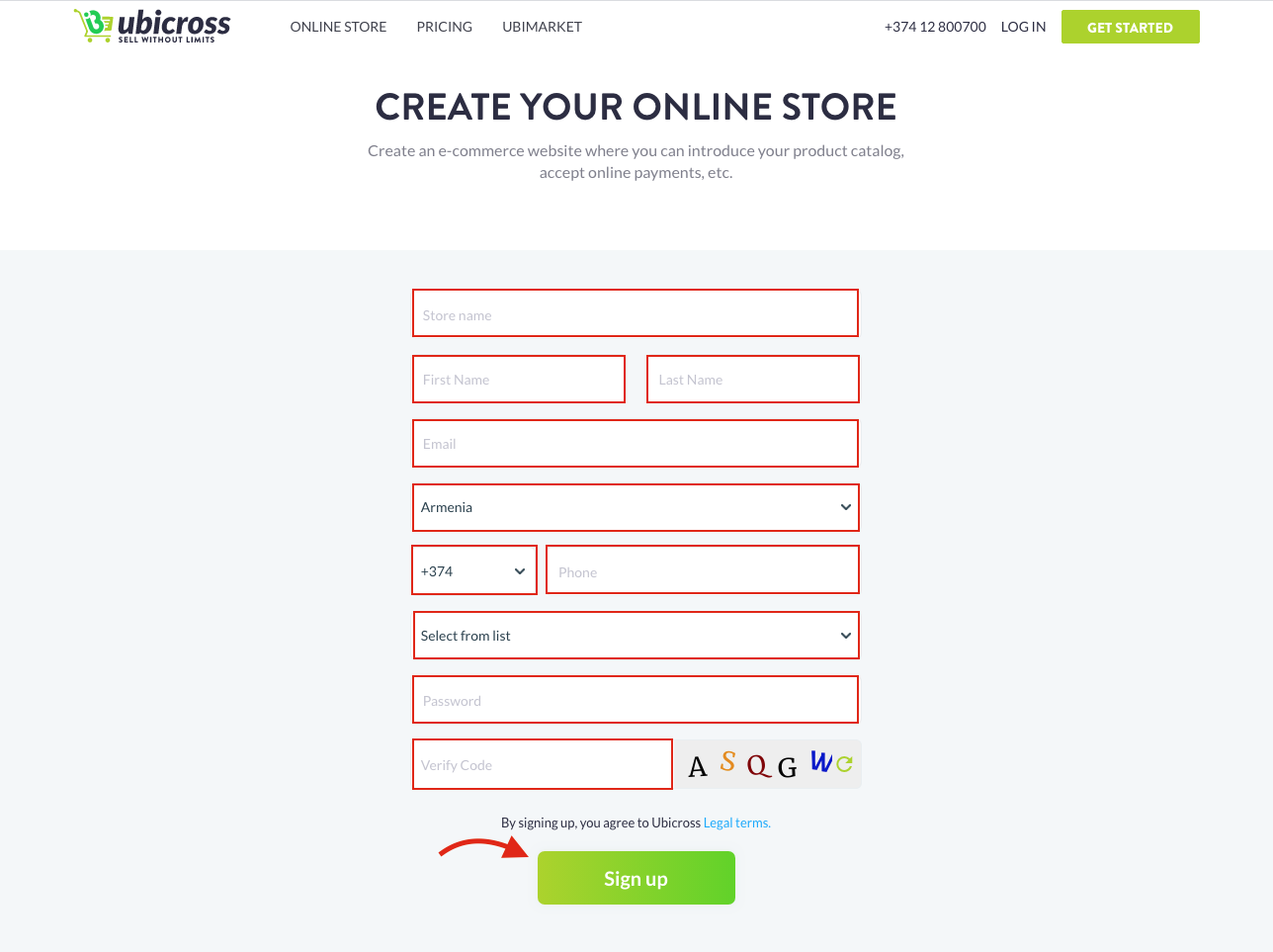 A confirmation email would be sent to the email address you provided with instructions on how to activate your account. Press "Go to Login" button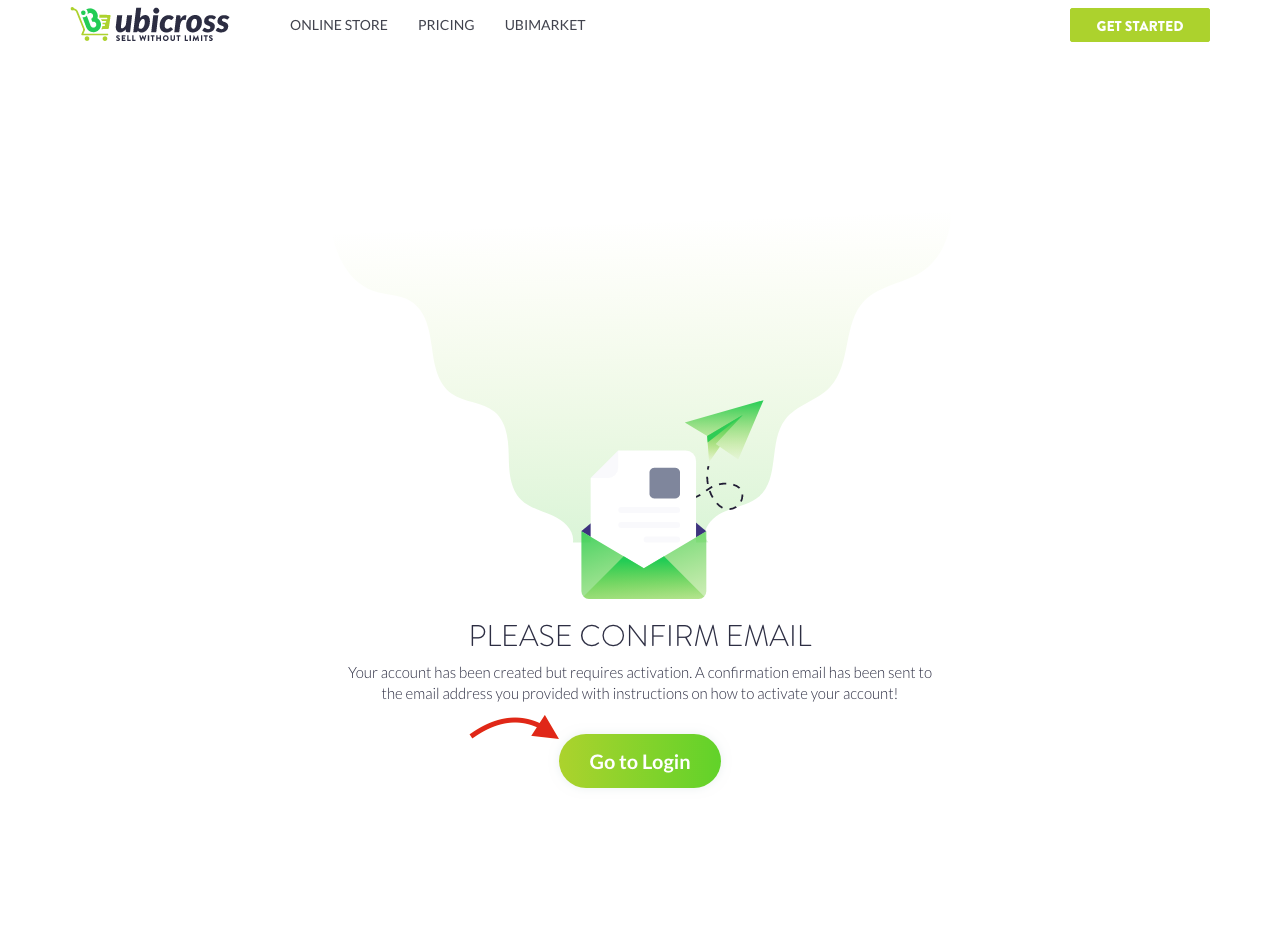 Your website is ready! Welcome to Ubicross!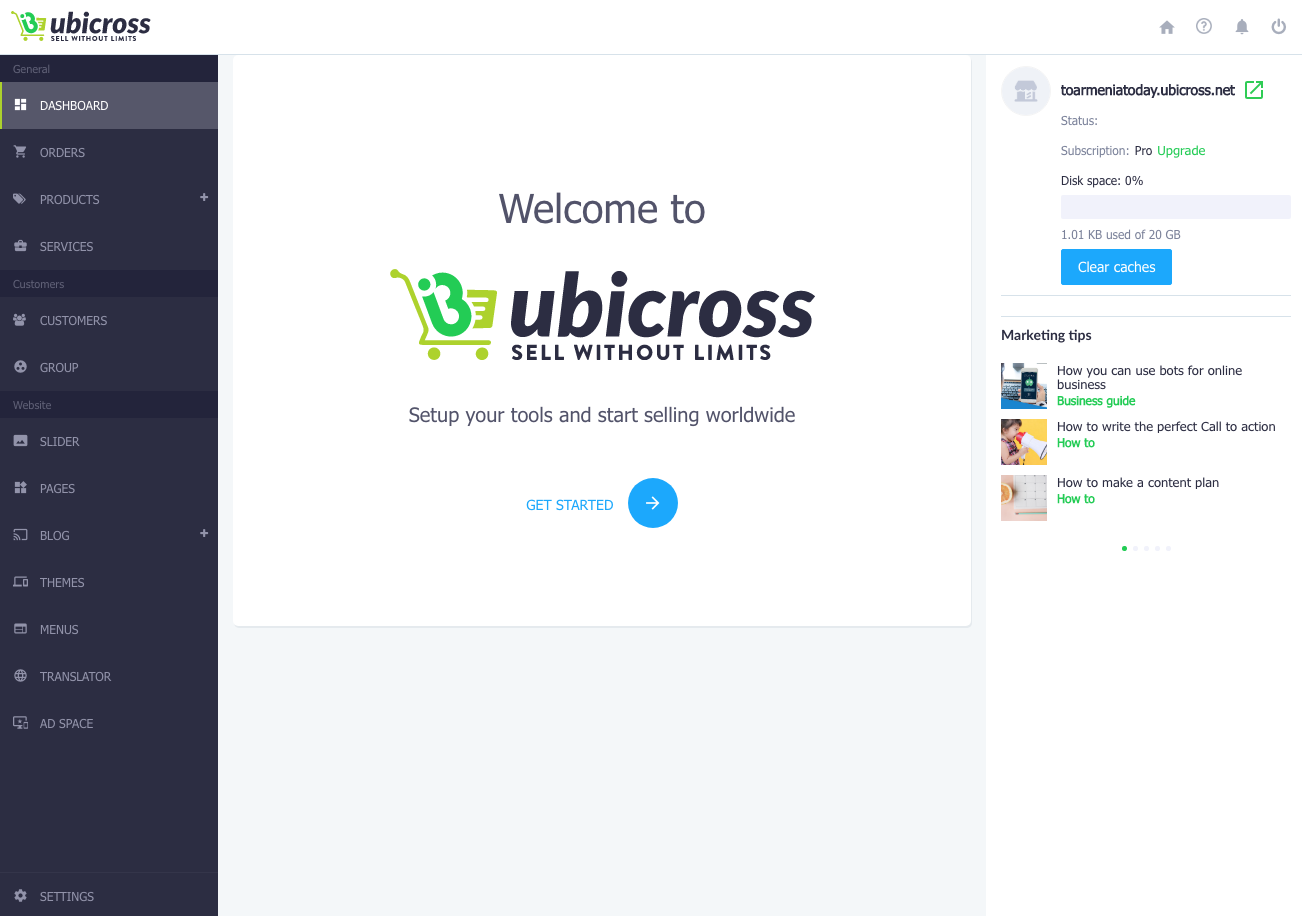 This is your Admin panel, which is generated for each client at the time of registration.