SETTINGS
The Settings section has several sub-sections to help you quickly adjust the apperance, formats, contact information, domain of your web site and other features of your account: description, notifications and appearance.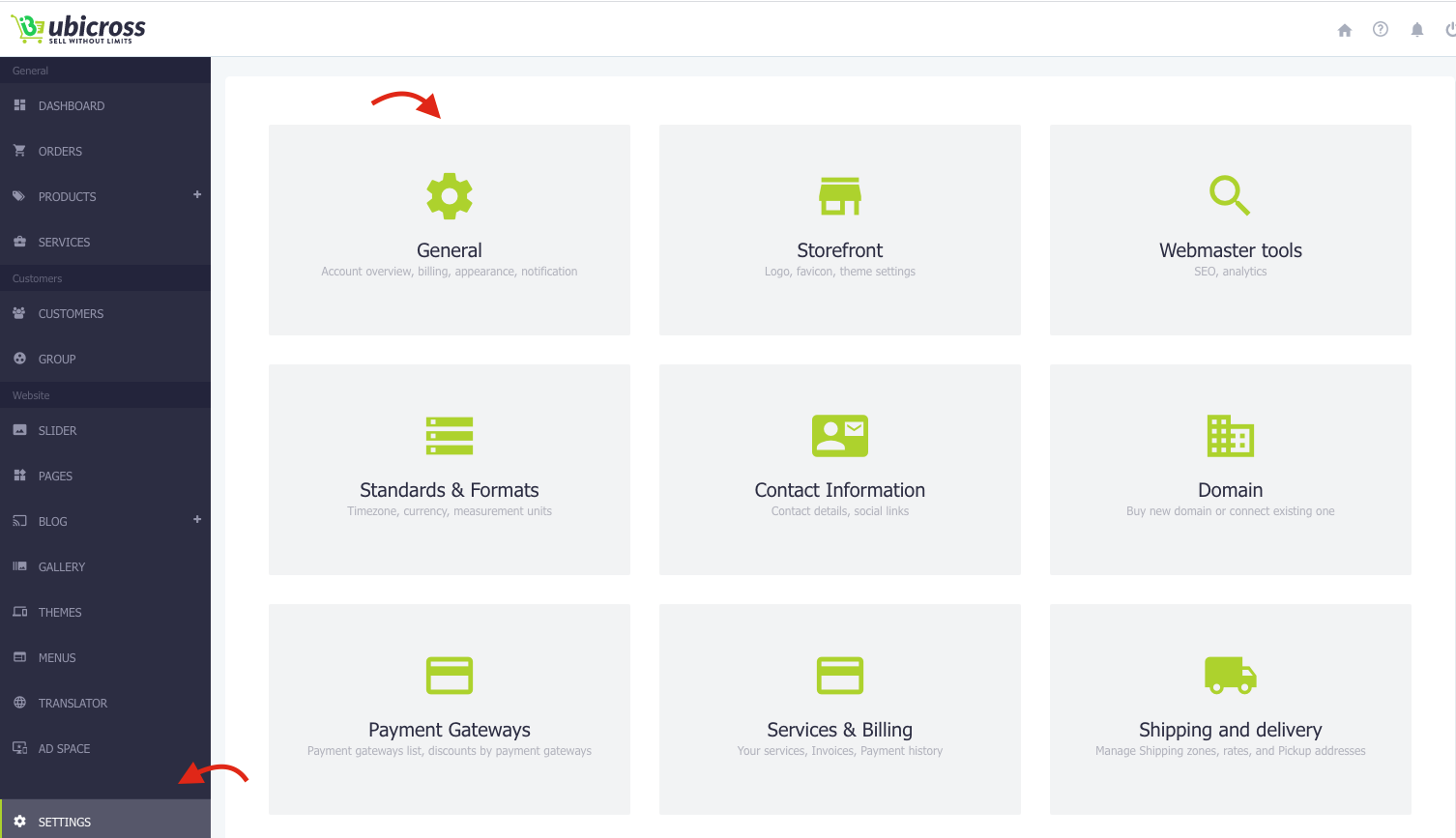 General
The General subsection includes My Account, Interface, Contact Information, Change Password, Clients subsections.
1 ․ In the My Account section you can see your account information and change the subcribtion plan.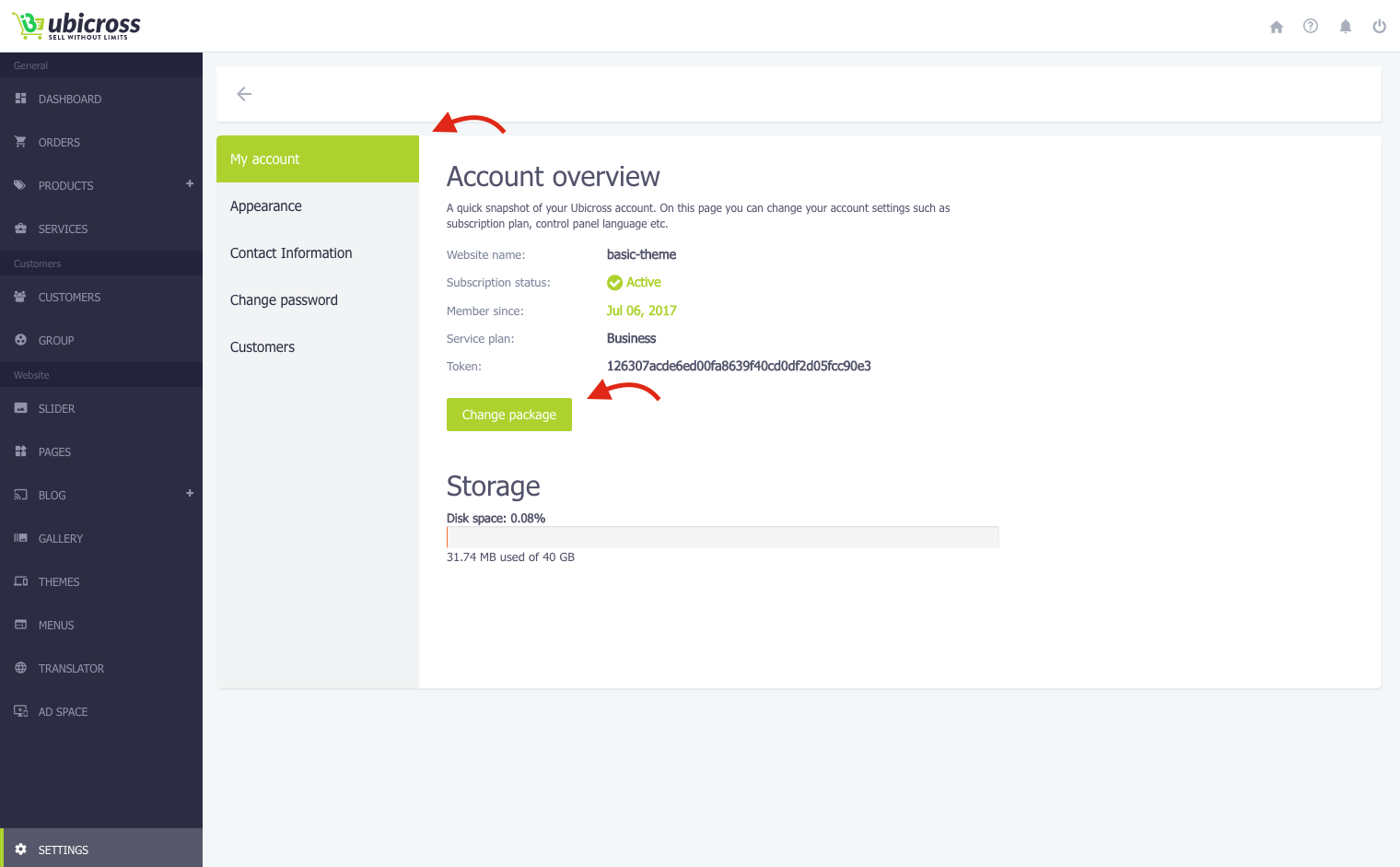 Select the plan you want to subscribe to, then click the

Proceed to chechout

button to make the payment.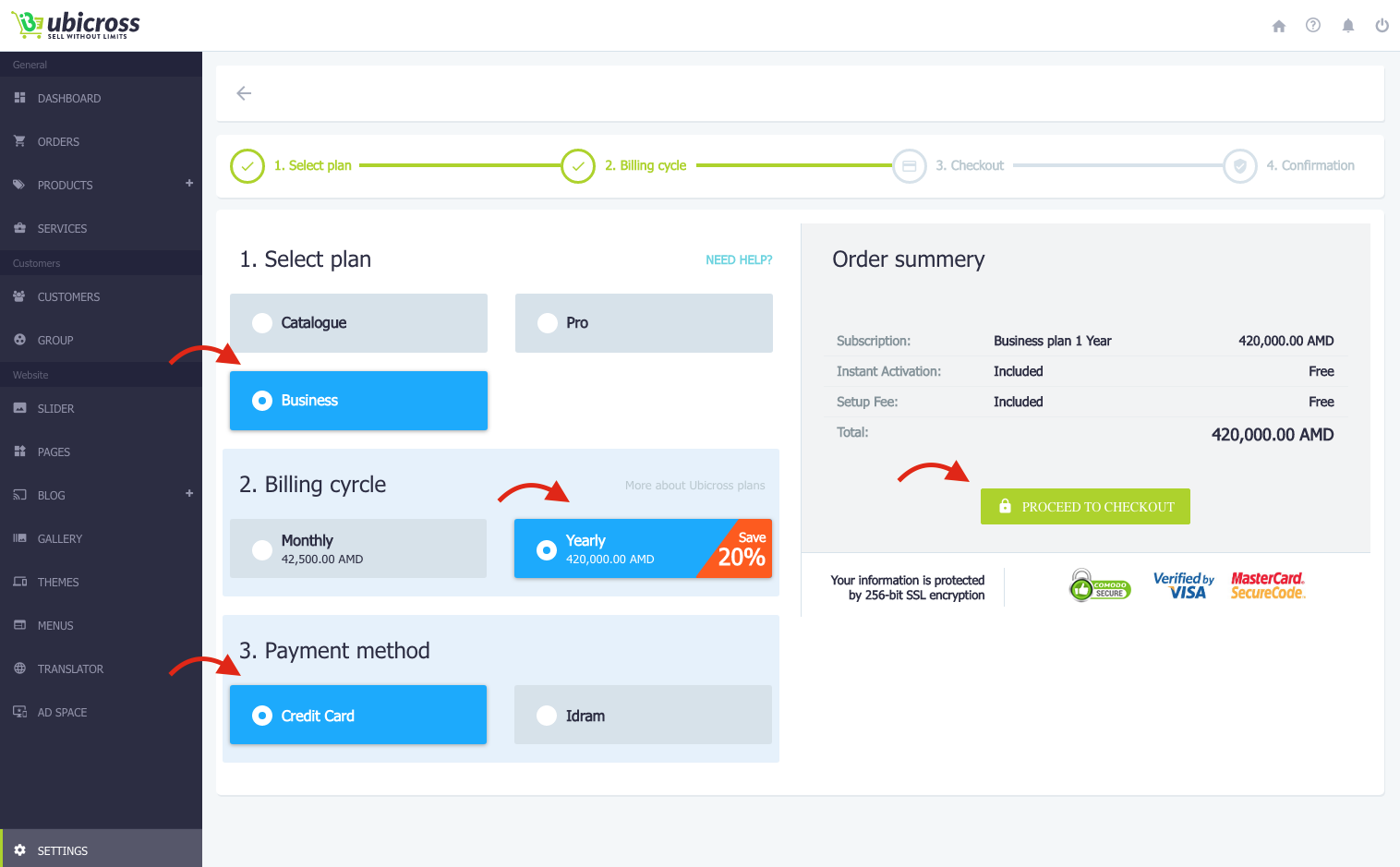 Fill in the required fields to make a payment.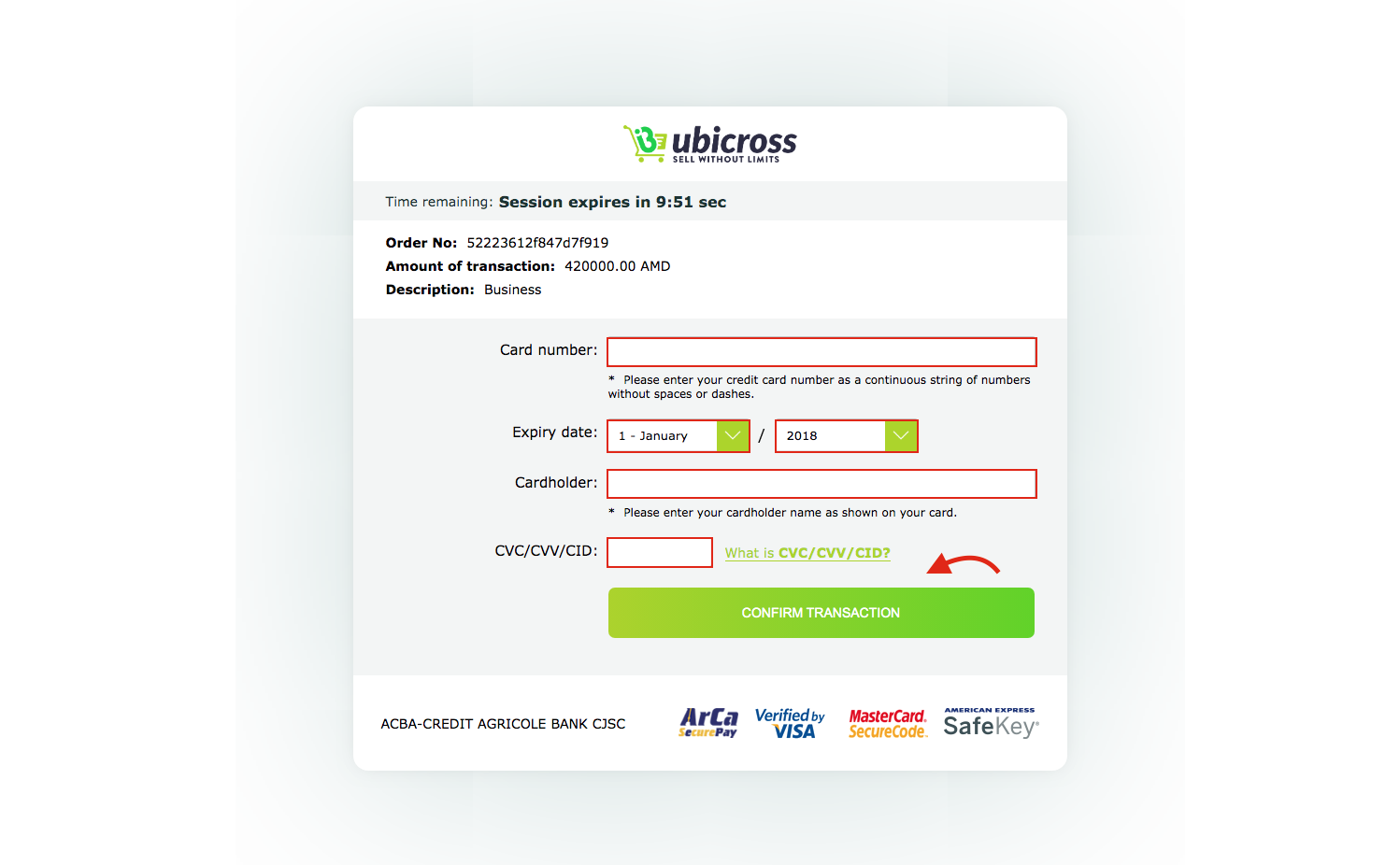 2. In the Apperiance section, you can choose the language you want to use in your Administrator page.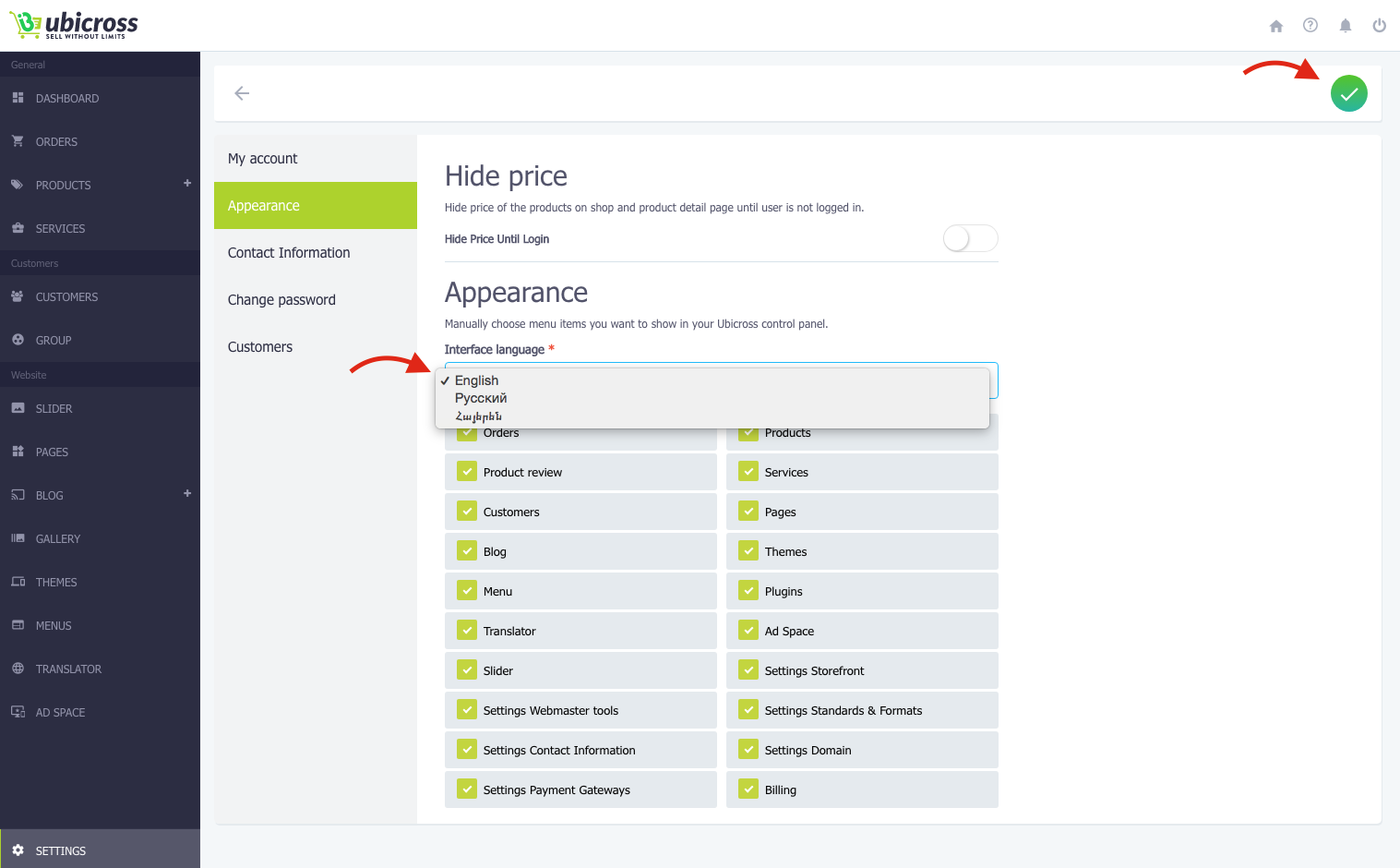 Ubicross allows you to hide product prices on shop and not display product details until the user is not logged in. The visitor can get acquainted with the prices and range of the products only after registration.
In the

Hide price

part of the

Appearance

subsection, after activating the button, the prices of your products won't be displayed on the website.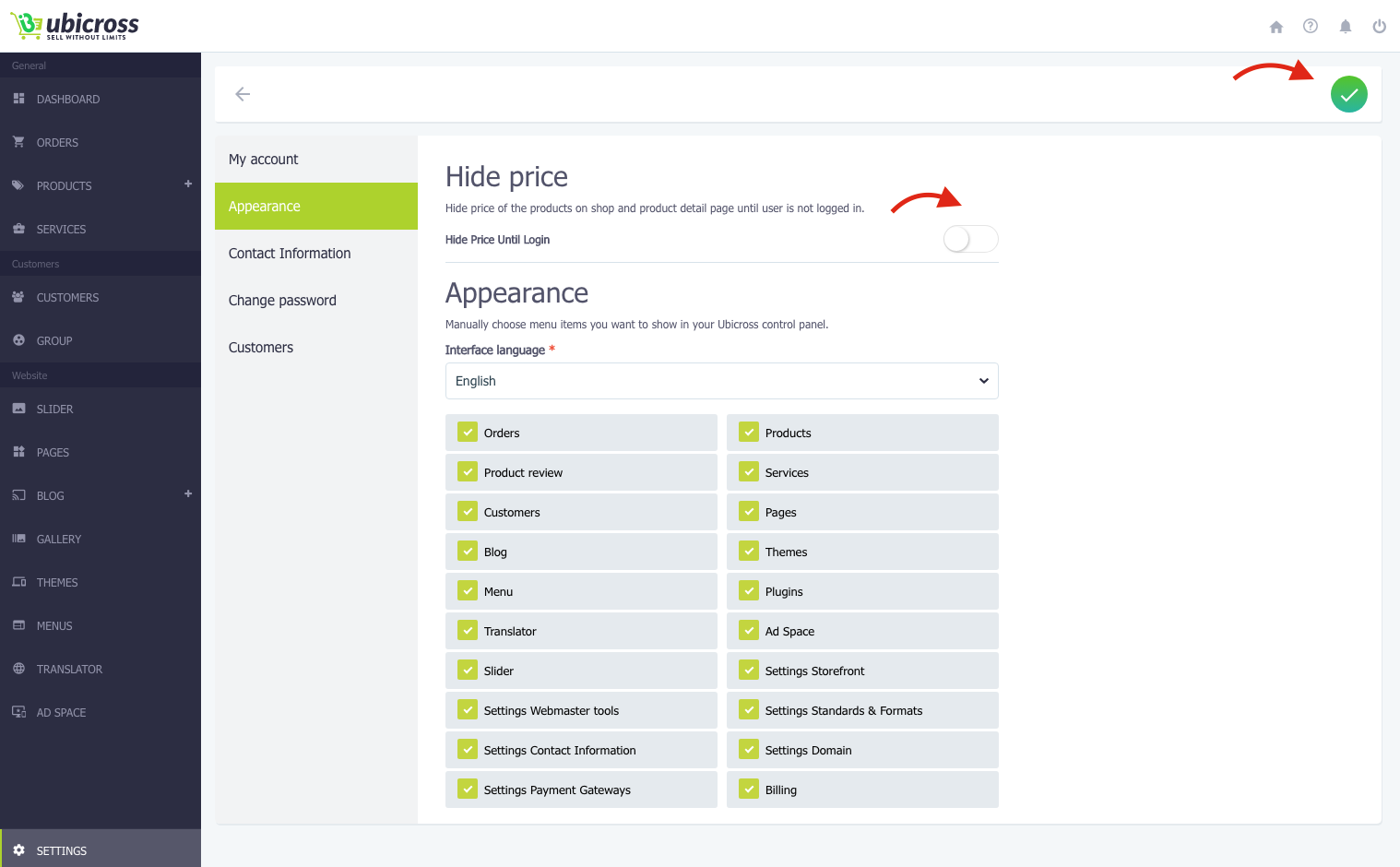 On the site each product would have an attached link, that requires login or registration to get acquainted with the prices of the product.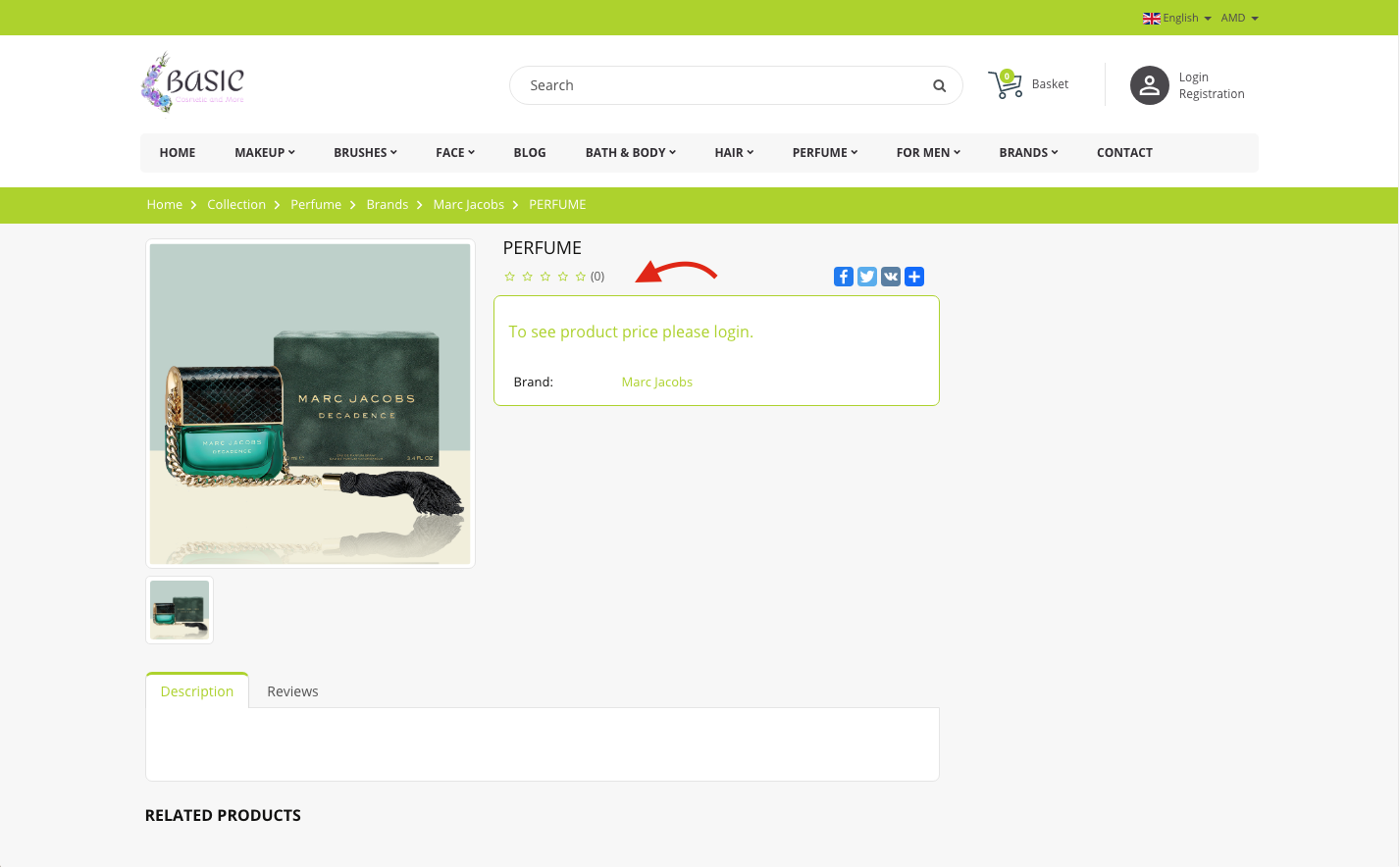 3. Fill in your contact details in Contact information subsection;
Contact e-mail address, country, phone, fax, address and other important information to help the customer easily contact you.
You can mark the address or addresses on the map on the right.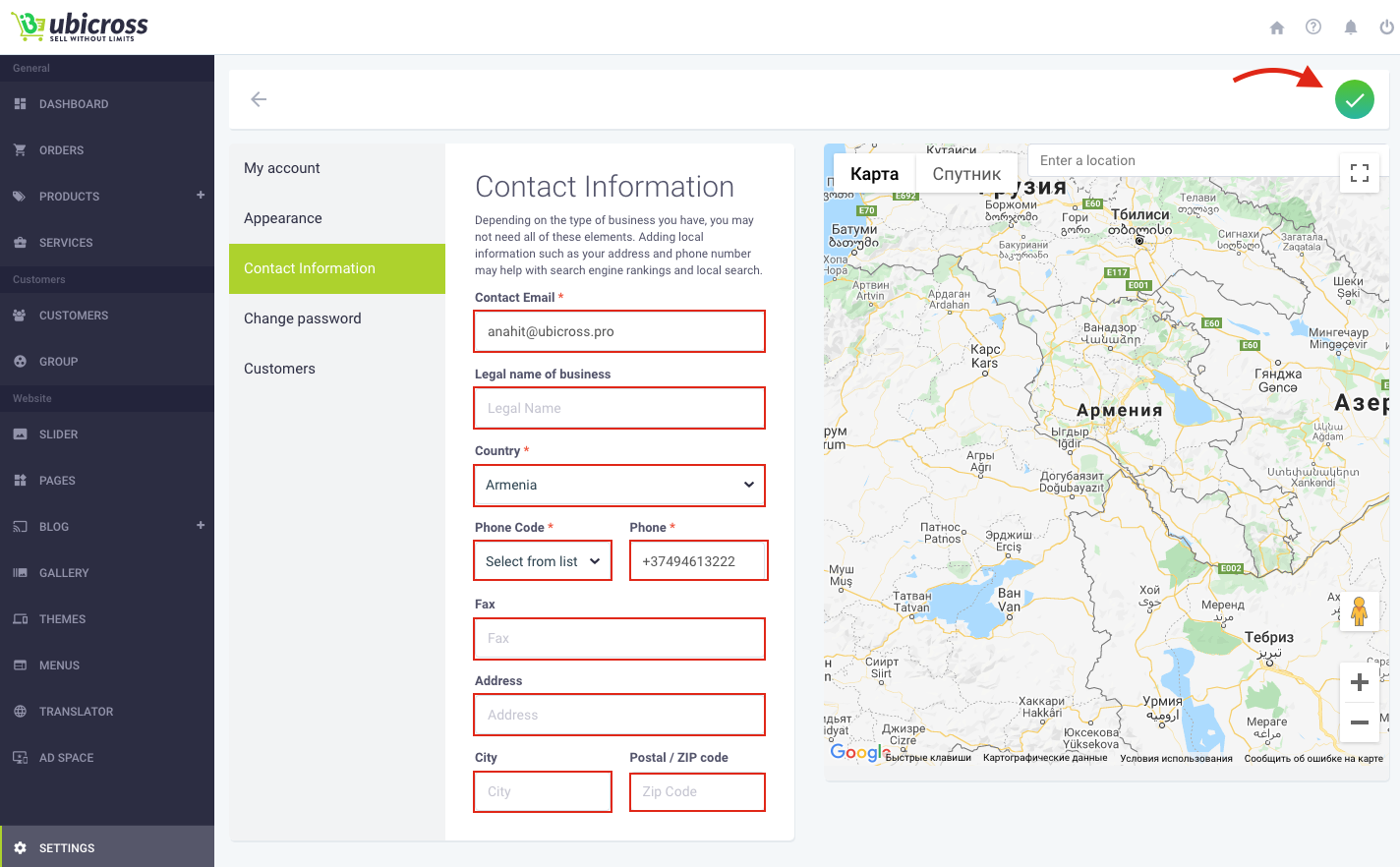 4․ In the Change Password section, you can change your password first entering the existing password, then the new one.
The password will be changed immediately after saving the changes.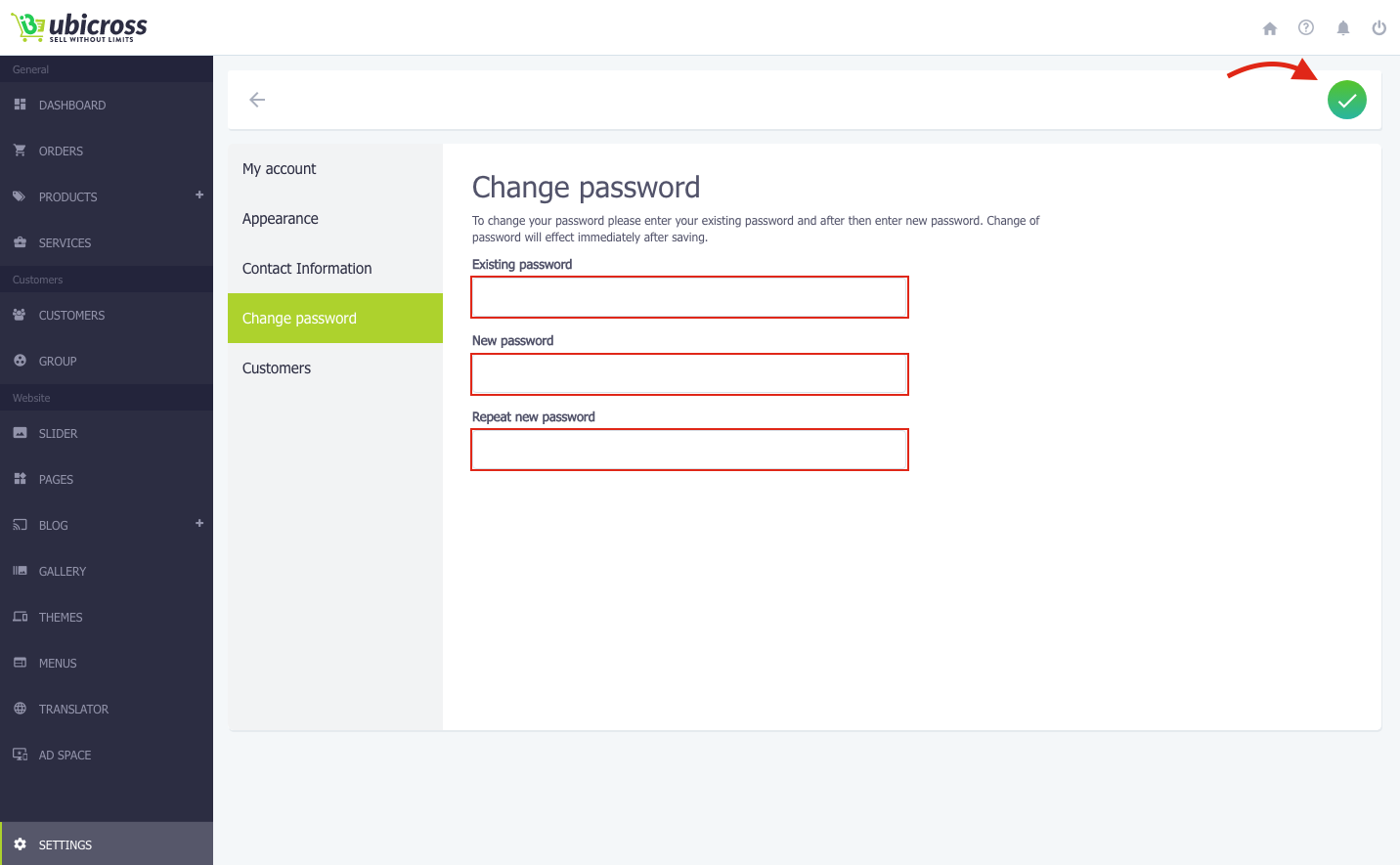 5. In the Customers section you can select the type of customer who can sign up into your store to and make orders.
In the Customer type field you have the opportunity to choose the type of the customers: Only legal entities, Only individuals, or All.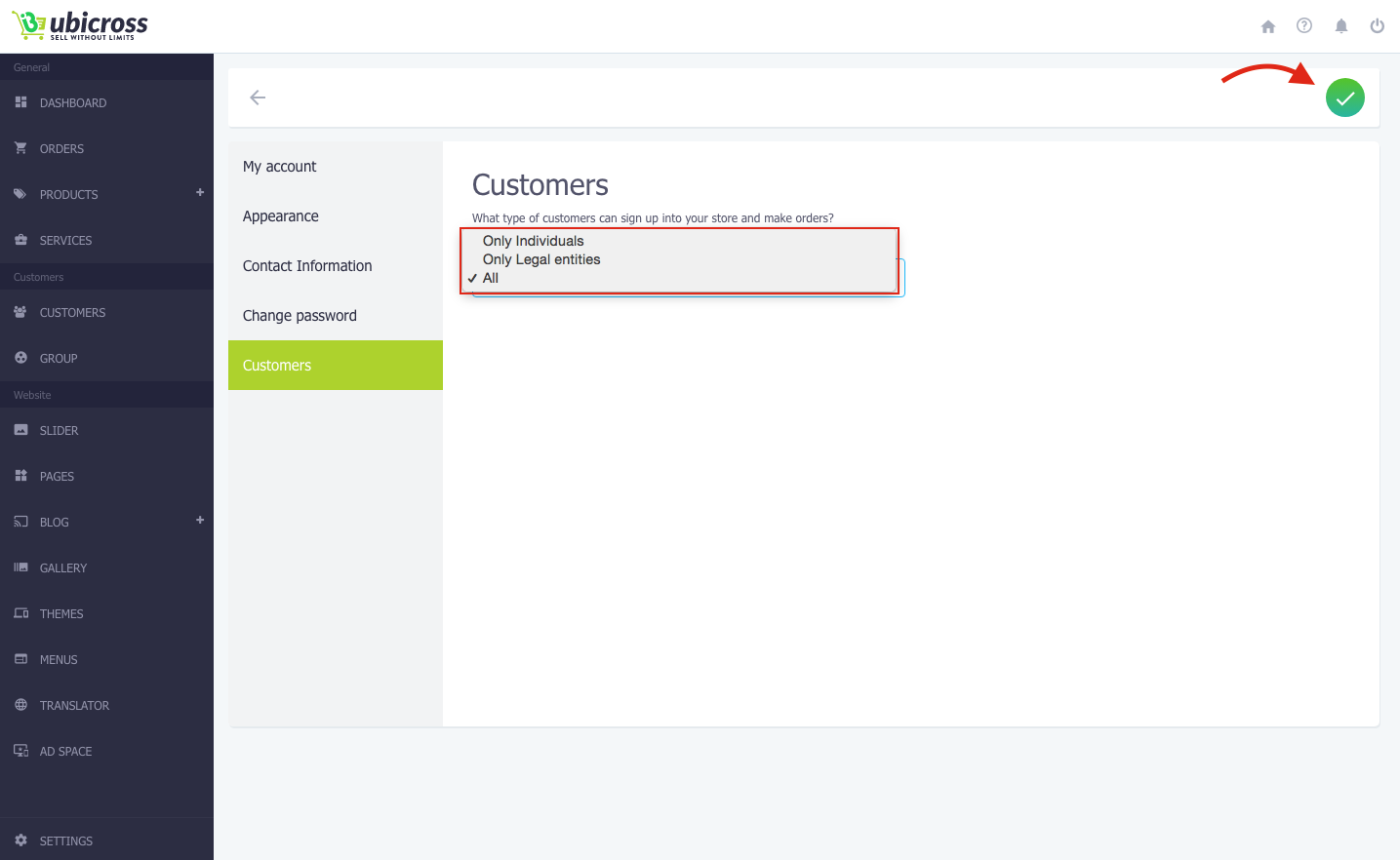 When you select the Only Individuals option, on the customer order page the following fields required to be filled in will appear.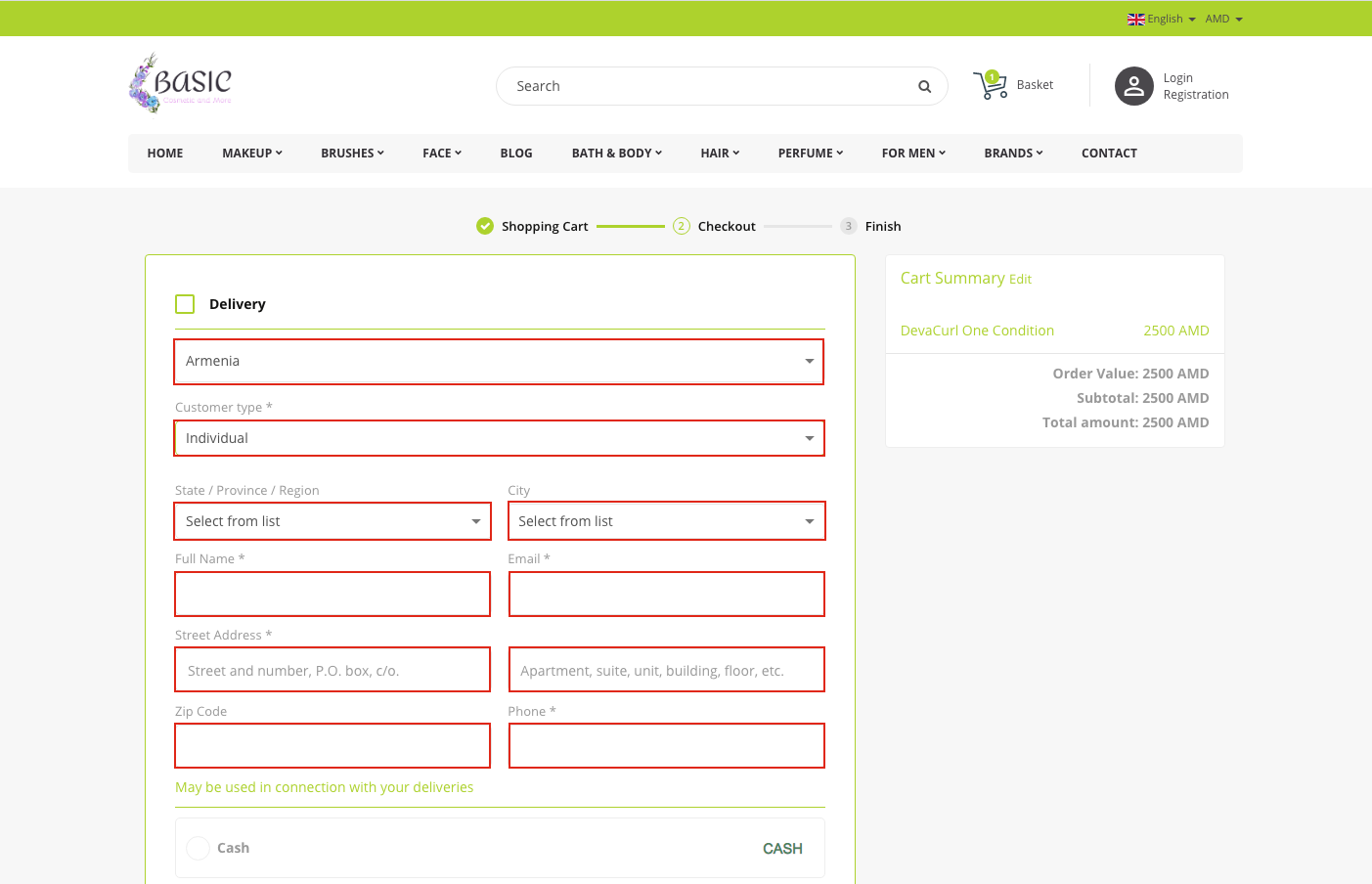 When you select the

Only legal entities

option, you only allow only legal entities to make purchases from your site. On the customer order page the following fields required to be filled in will appear.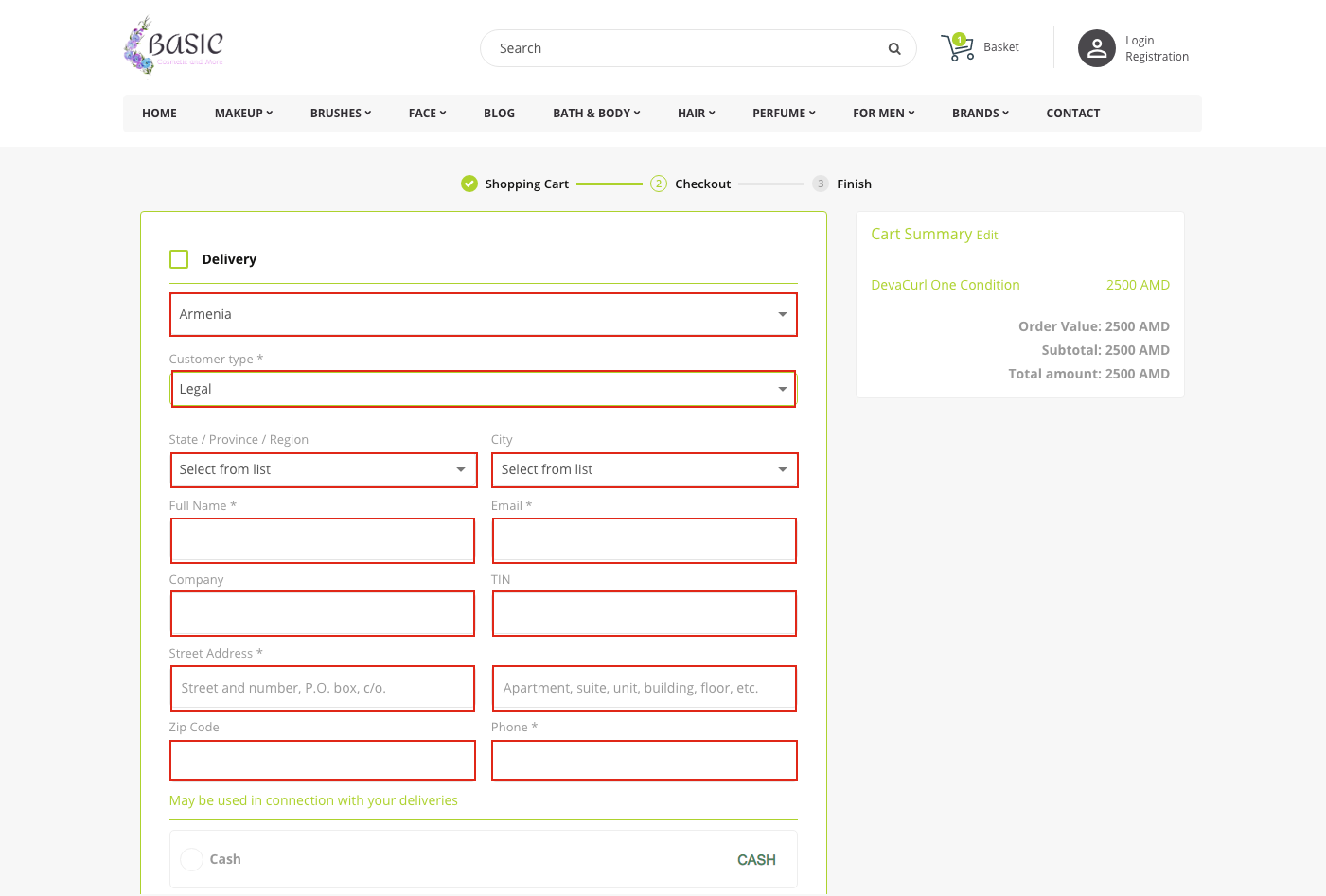 When you select the

All

option, the

Individual

and

Legal

variants will be displayed to the customer, and field to be filled changes according to the customer's choice.