ORDERS
In the Orders section, you can see the data of the customers who placed orders from your website, the date of the orders, the payment method, the foreign currency, the status of the payments: whether the payment was made or not.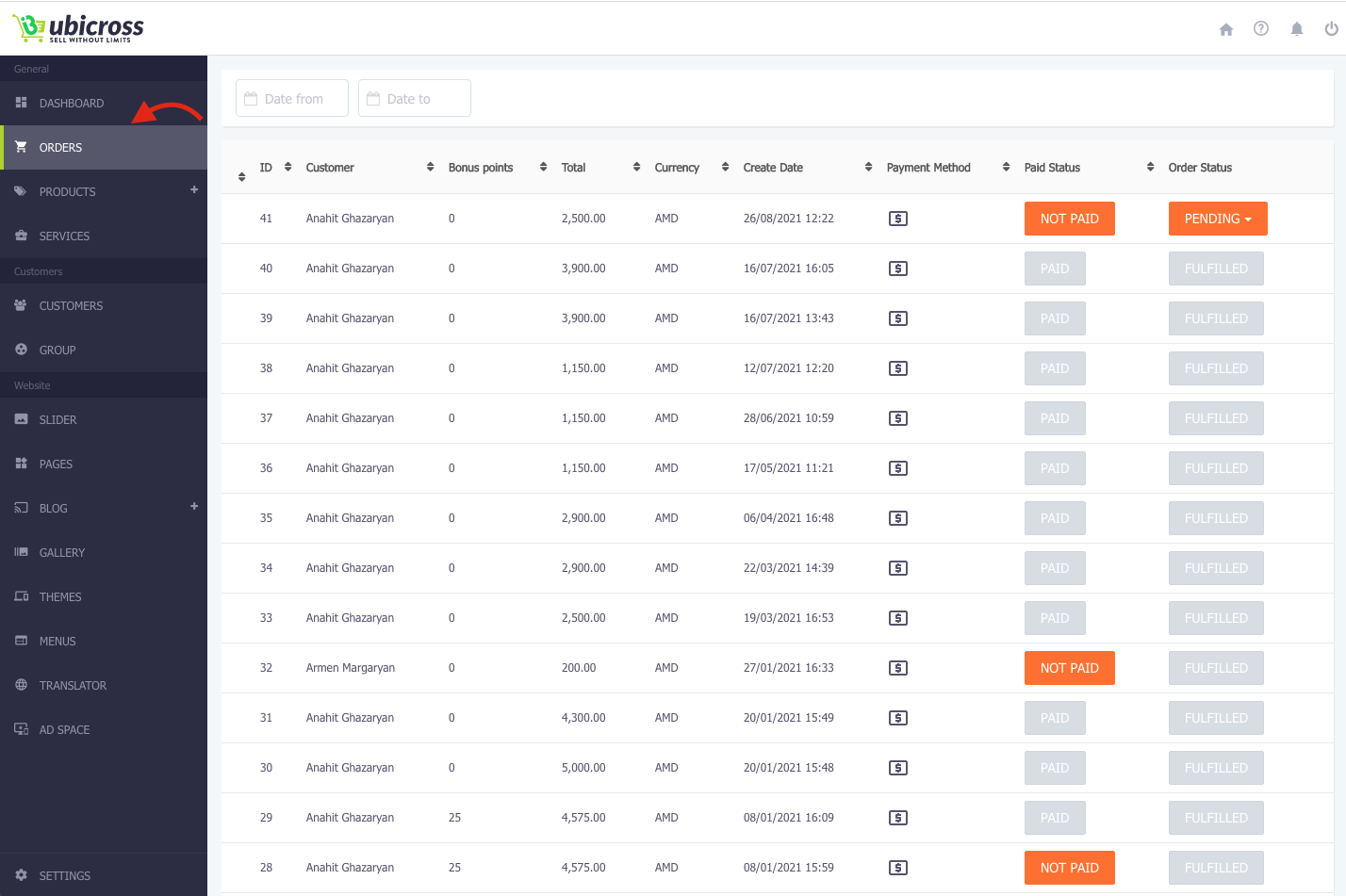 If the order is in cash, you can confirm or reject it, depending on the result of the order.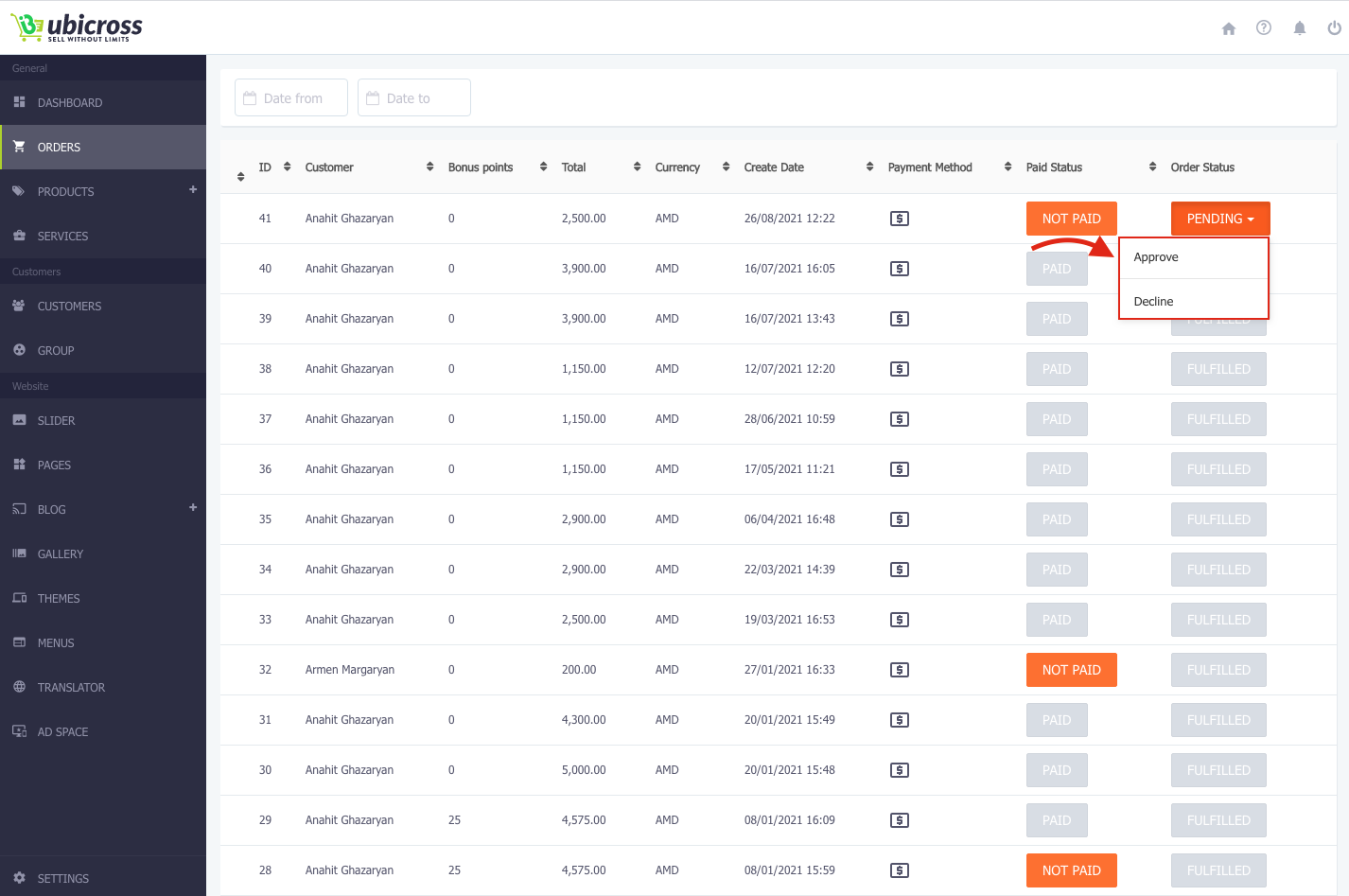 To learn more about orders and notifications, follow the link.