CUSTOMERS
In the "Customers" section of your admin panel, you can see the data of customers registered on the site.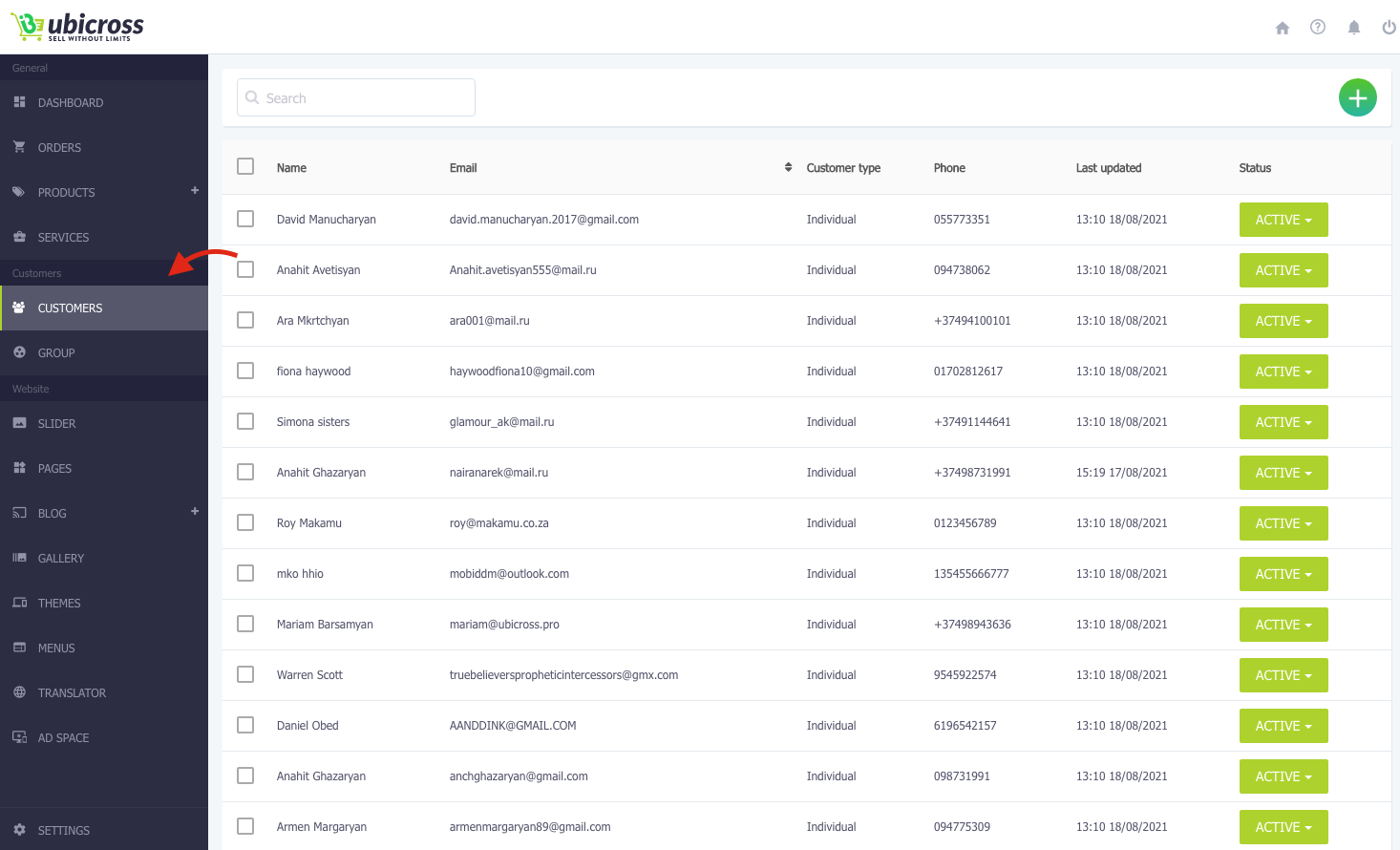 You can add basic information about your customers, make notes, and provide the customers with a personal discount.
To make a change:
1. From the list of registered customers, select the customer whose data you want to edit.
2. Click the "Edit" button.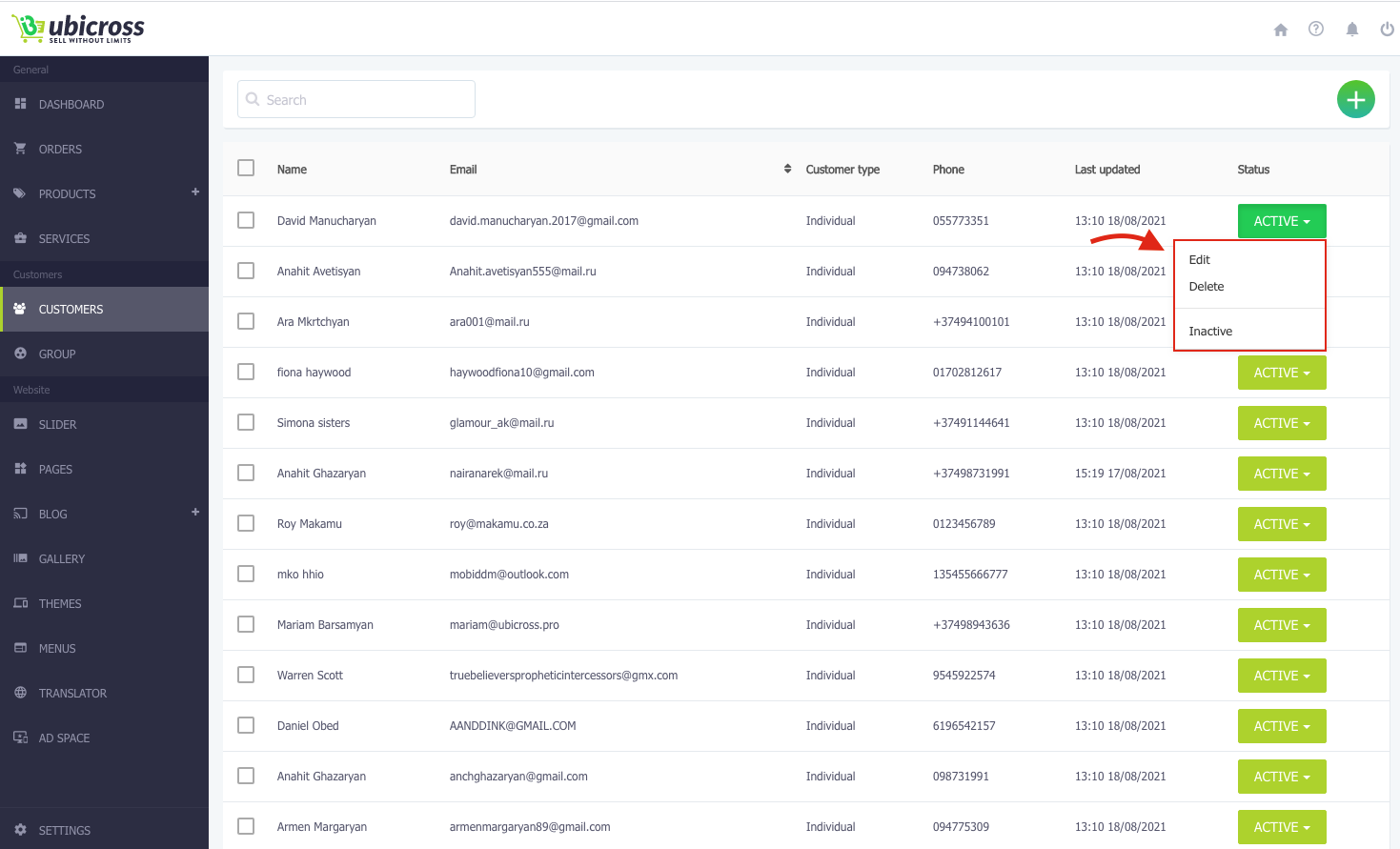 3. Make the needed changes in the opened field and click the "Save" button.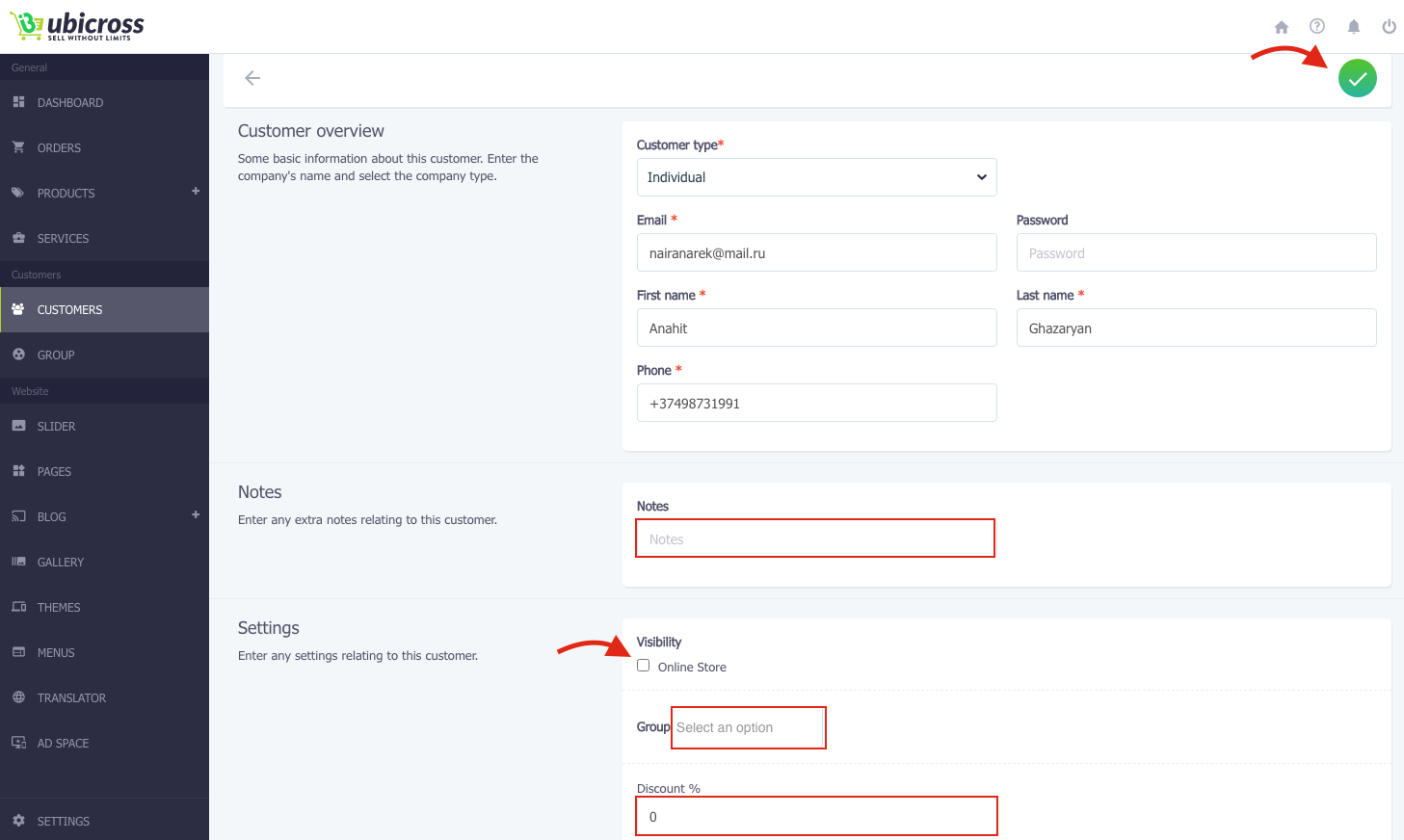 4. You can add data from your admin panel.
To add a new customer:
5. Click the "Add" button in the right corner.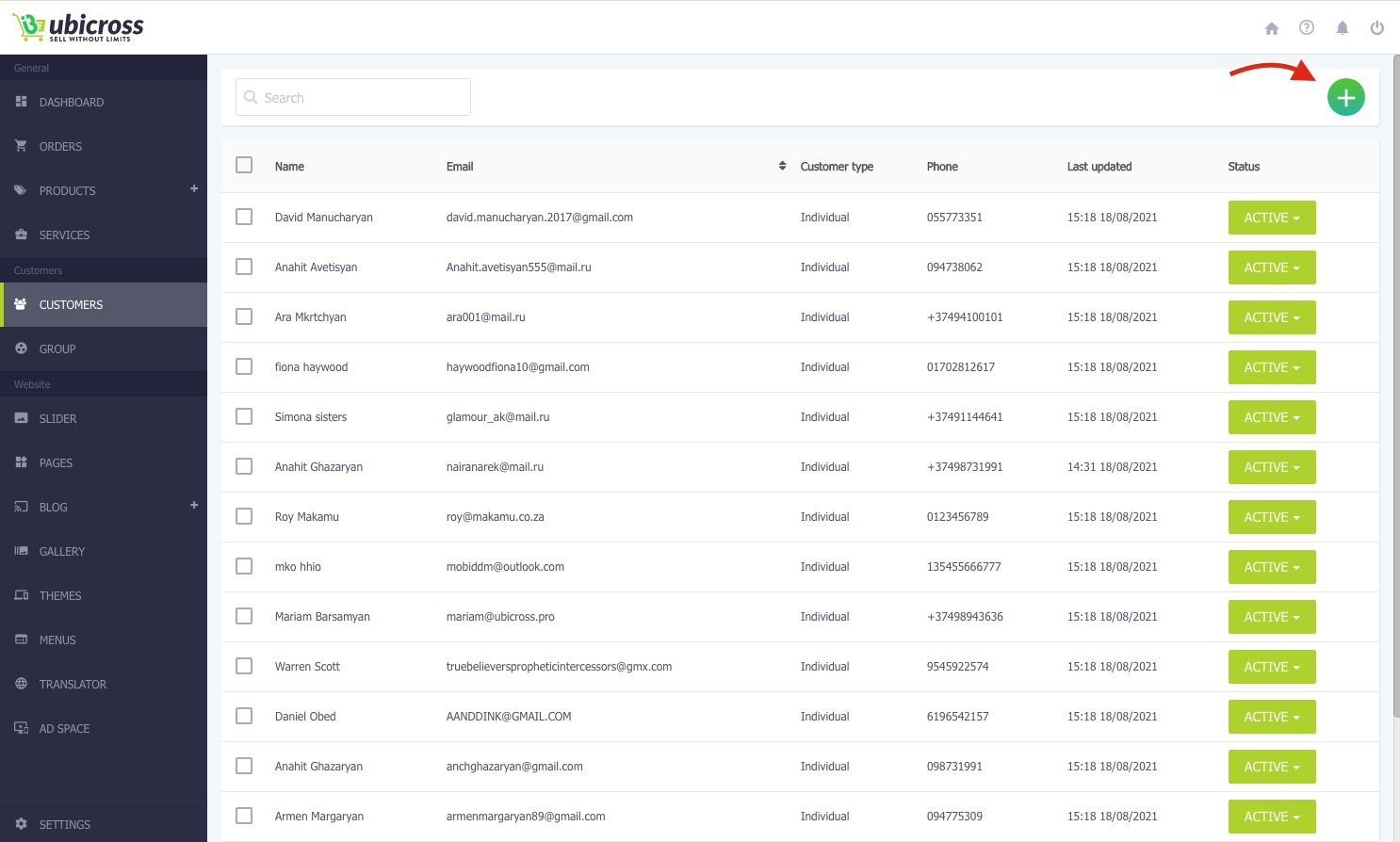 6. In the opened field, add information about the customer and click the "Save" button.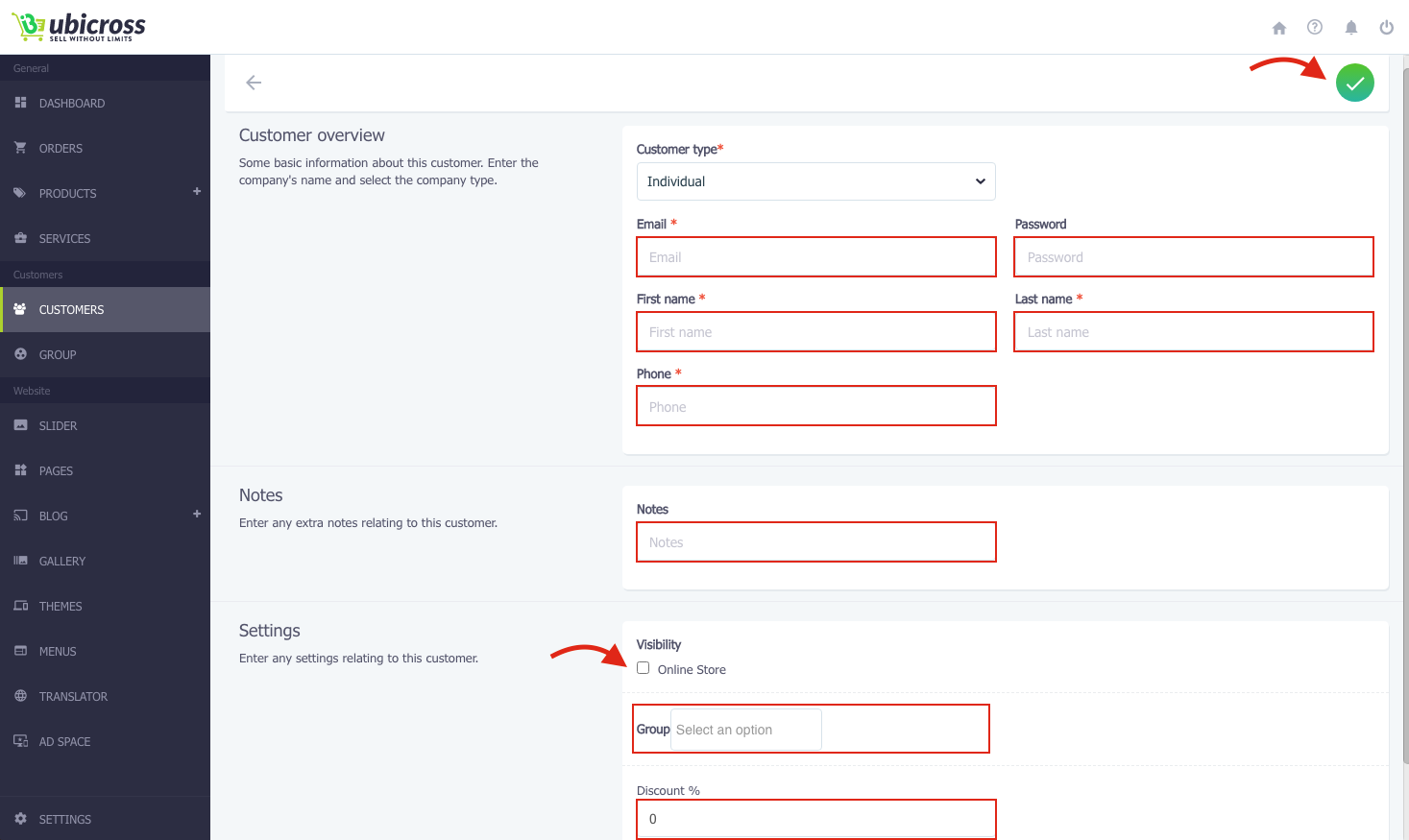 ATTENTION!
In case of deleting the data of a registered customer, the customer will not be able to access the website with his registered data (e-mail address, password).