HOW TO ADD A SLIDE?
It's important to have a Slide on your website not only for the look of your website but also for advertising and presenting your activities, upcoming events, and news.
To add a slide to the site:
1. Log in to your Ubicross Administrator page.
2. Select the "Slide" section.
3. Click the "Add" button.
Attention! Accepted file formats for slider images are JPG, GIF, and PNG.
Recomanded image size is 1140x400px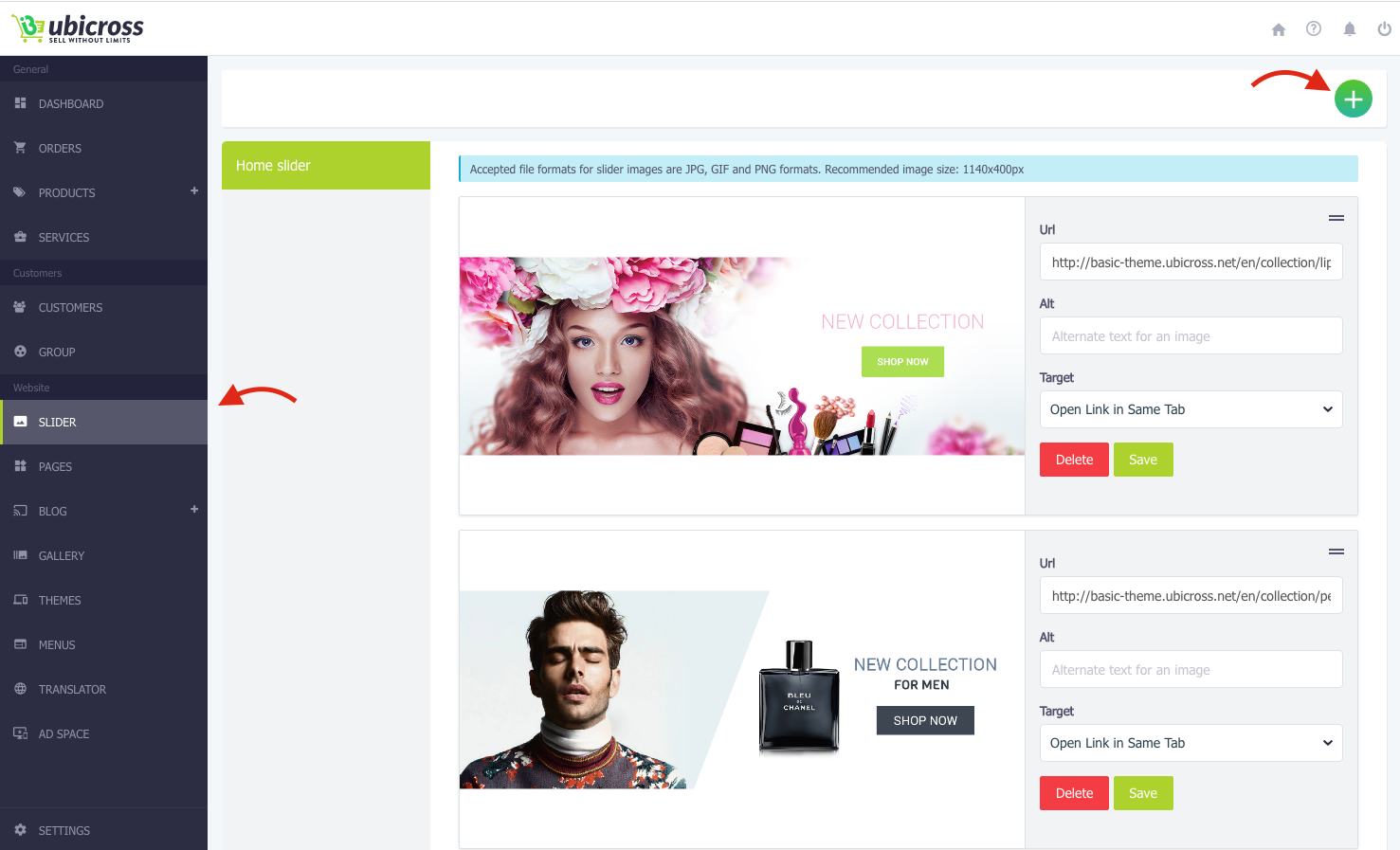 4. To upload a slide, click the "Upload files" button and to sort the images by folders, create a "New folder".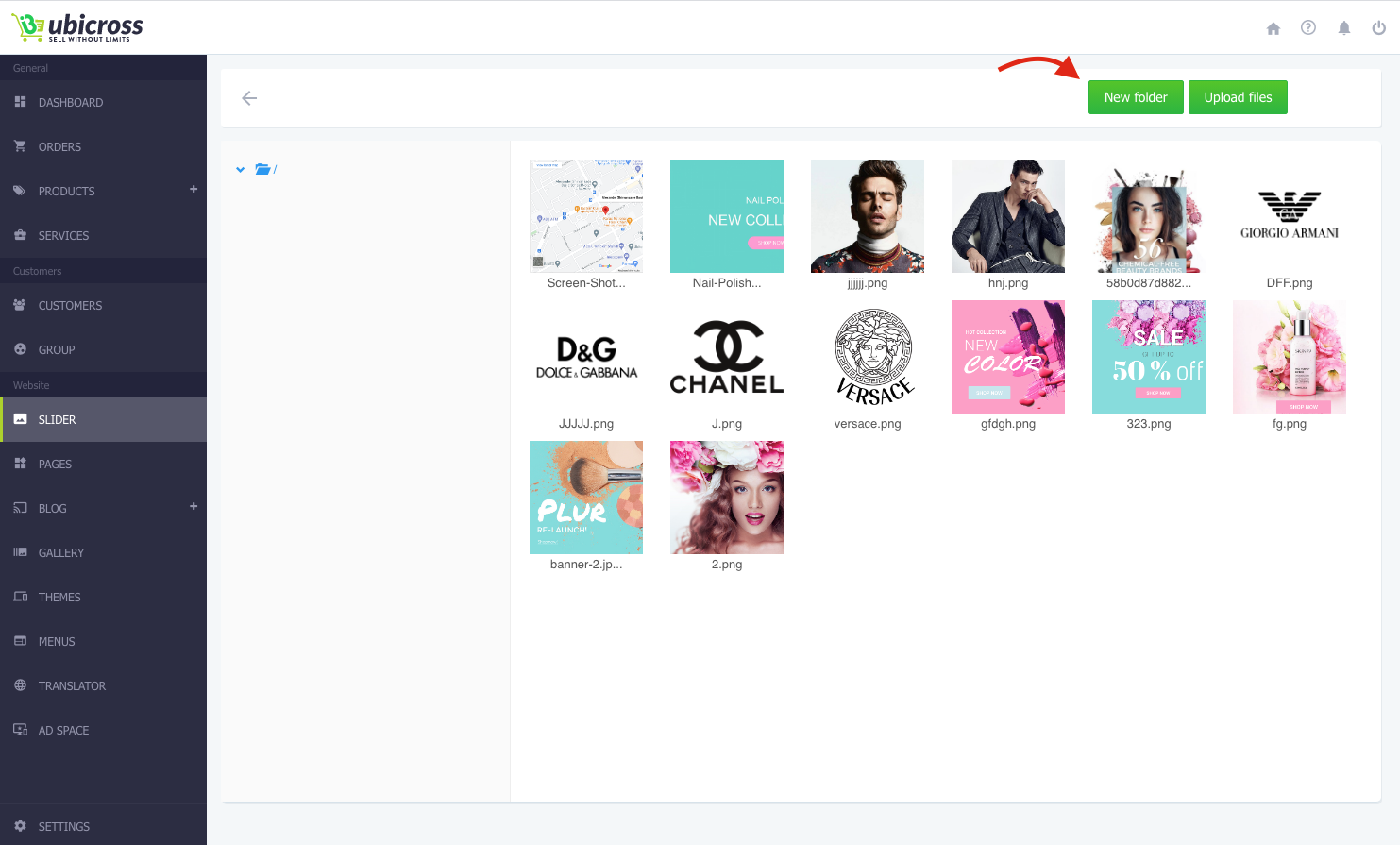 5. Click the "Select files" button.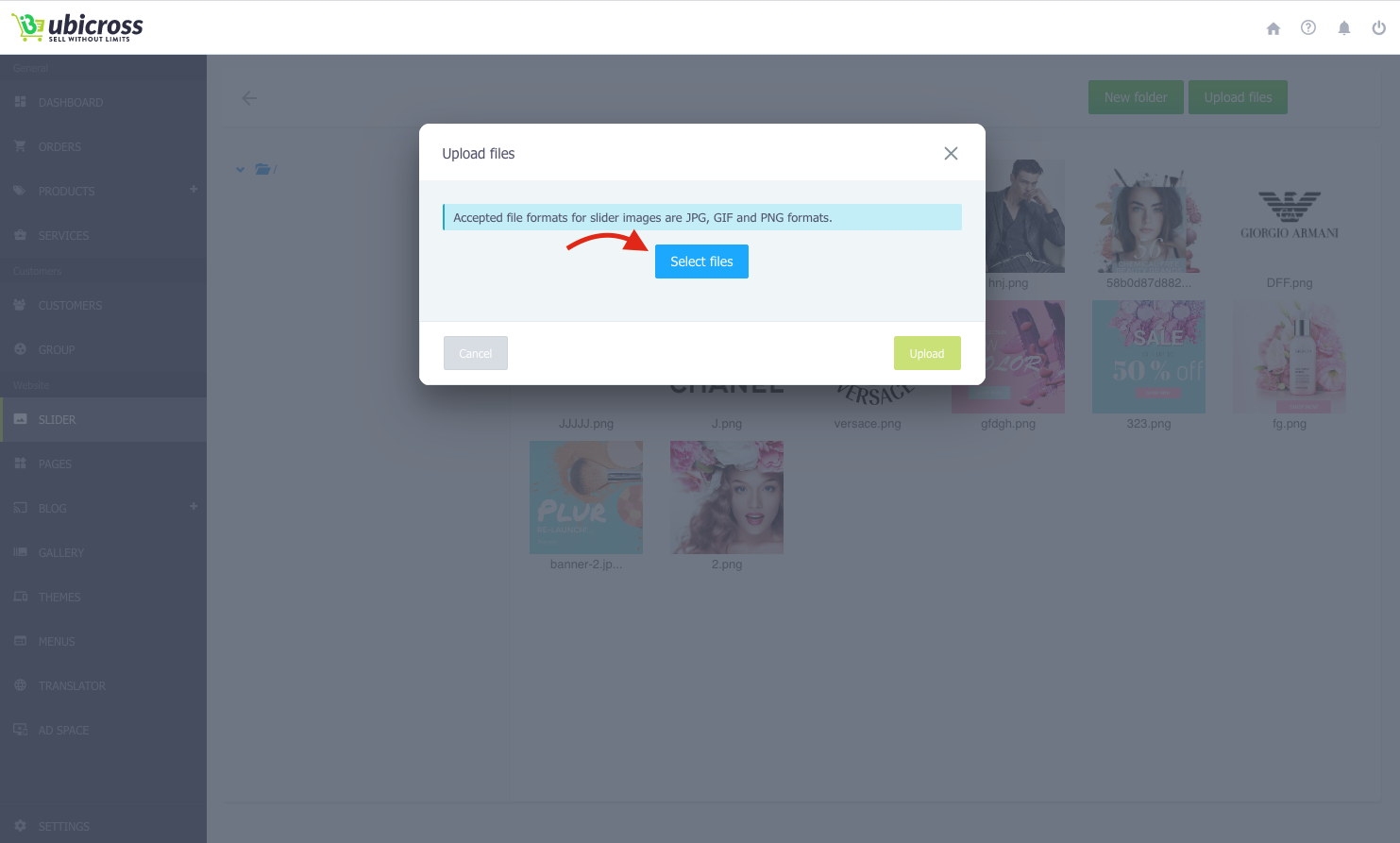 6. From the window, select the file you need (Open)
7. Right-click on the image and click the "Select" button.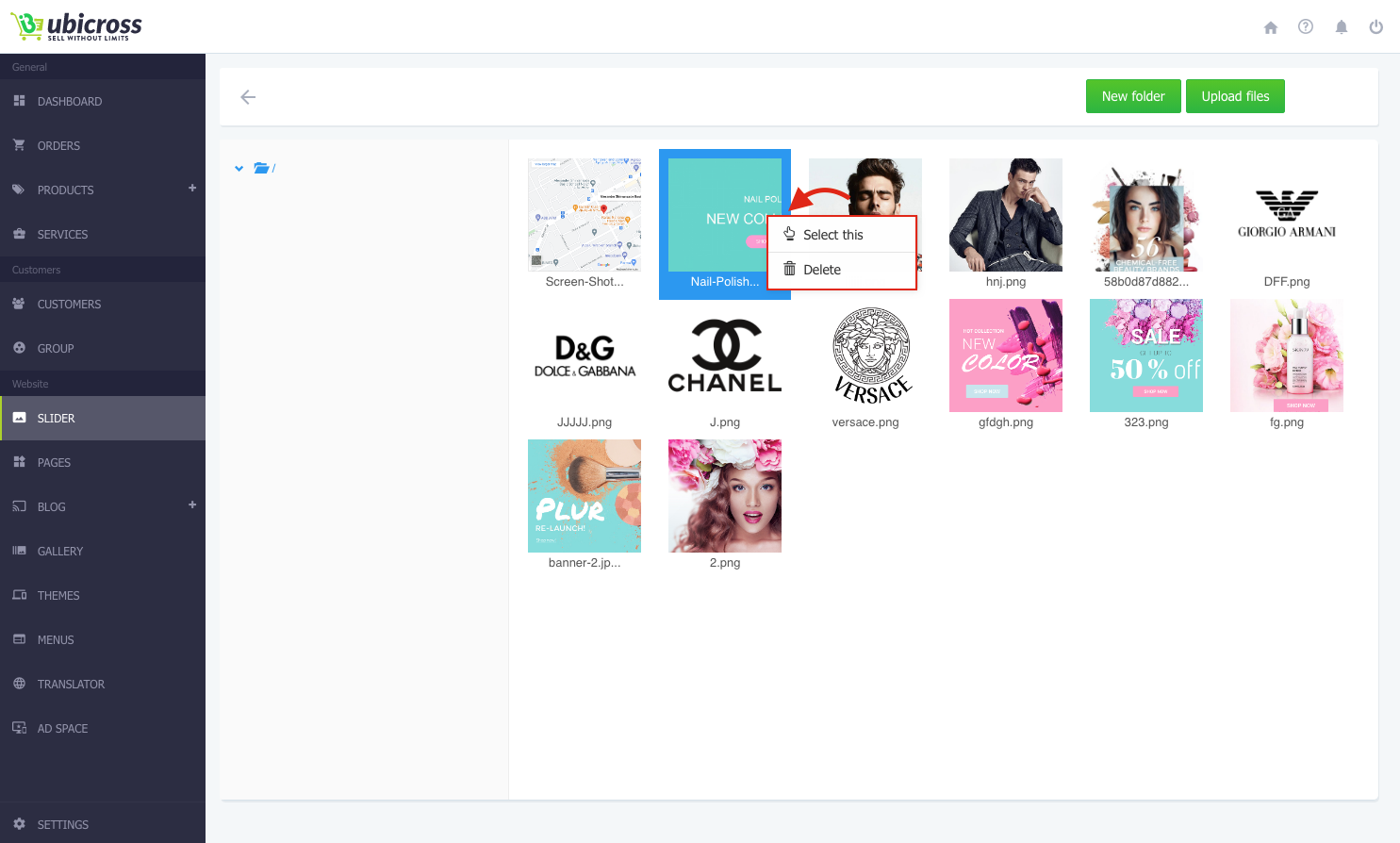 8. In the opened window, fill in the URL link (if you want the slide to show a link leading to a preferred page), alternative text, and target. To confirm changes, click the "Save" button, and to discard changes, click the "Delete" button.