DOMAIN
Domain is the adress name of your website, for example example.am. You choose the domain name and ending. Depending on the type of your business, your domain may have am, com, org, net, ru or other endings.
How to manage a domain?
1. Log in to the Ubicross admin panel.
In the Settings section, select the Domain subsection.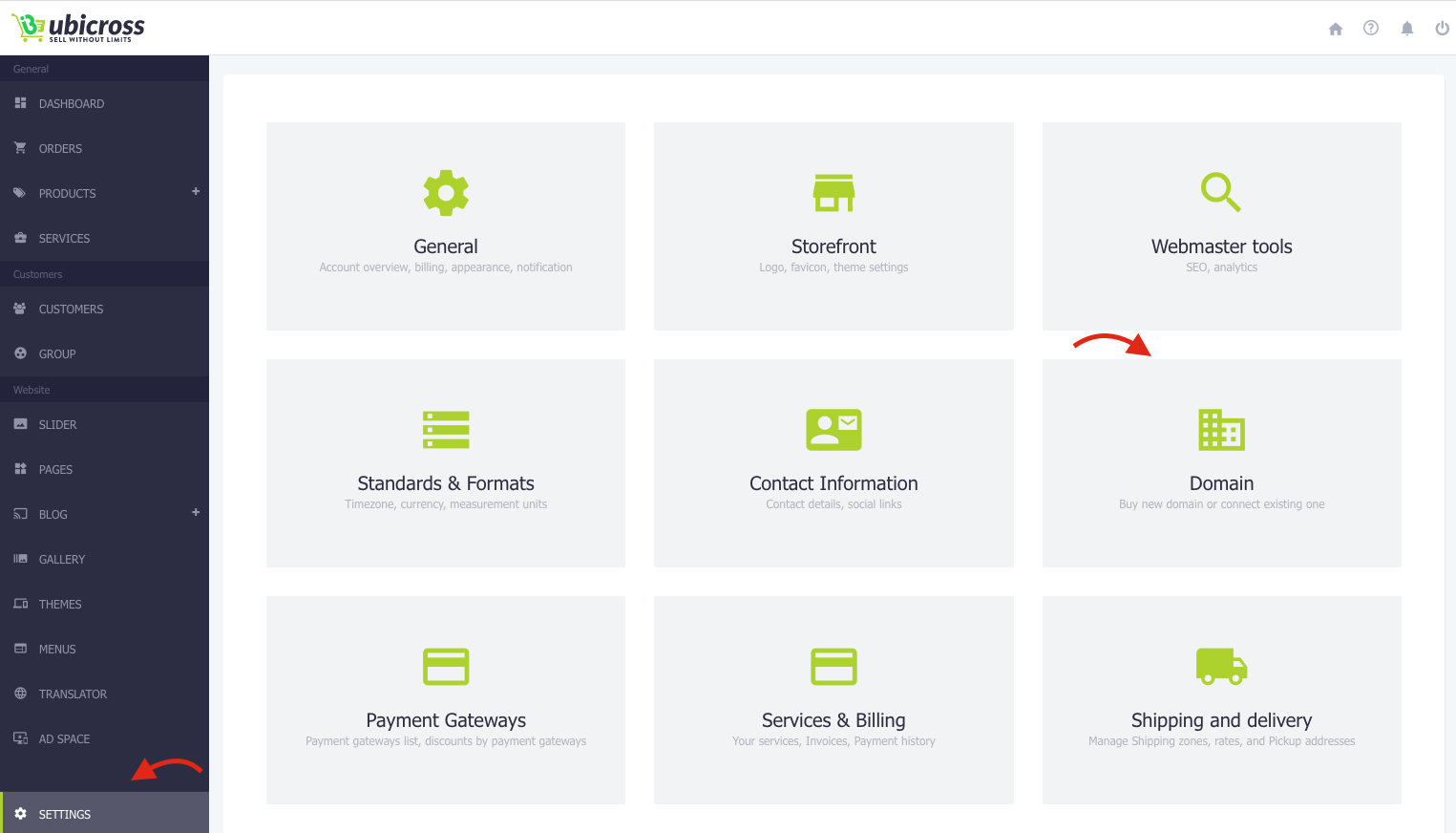 To add a domain, click the

Add existing domain

button.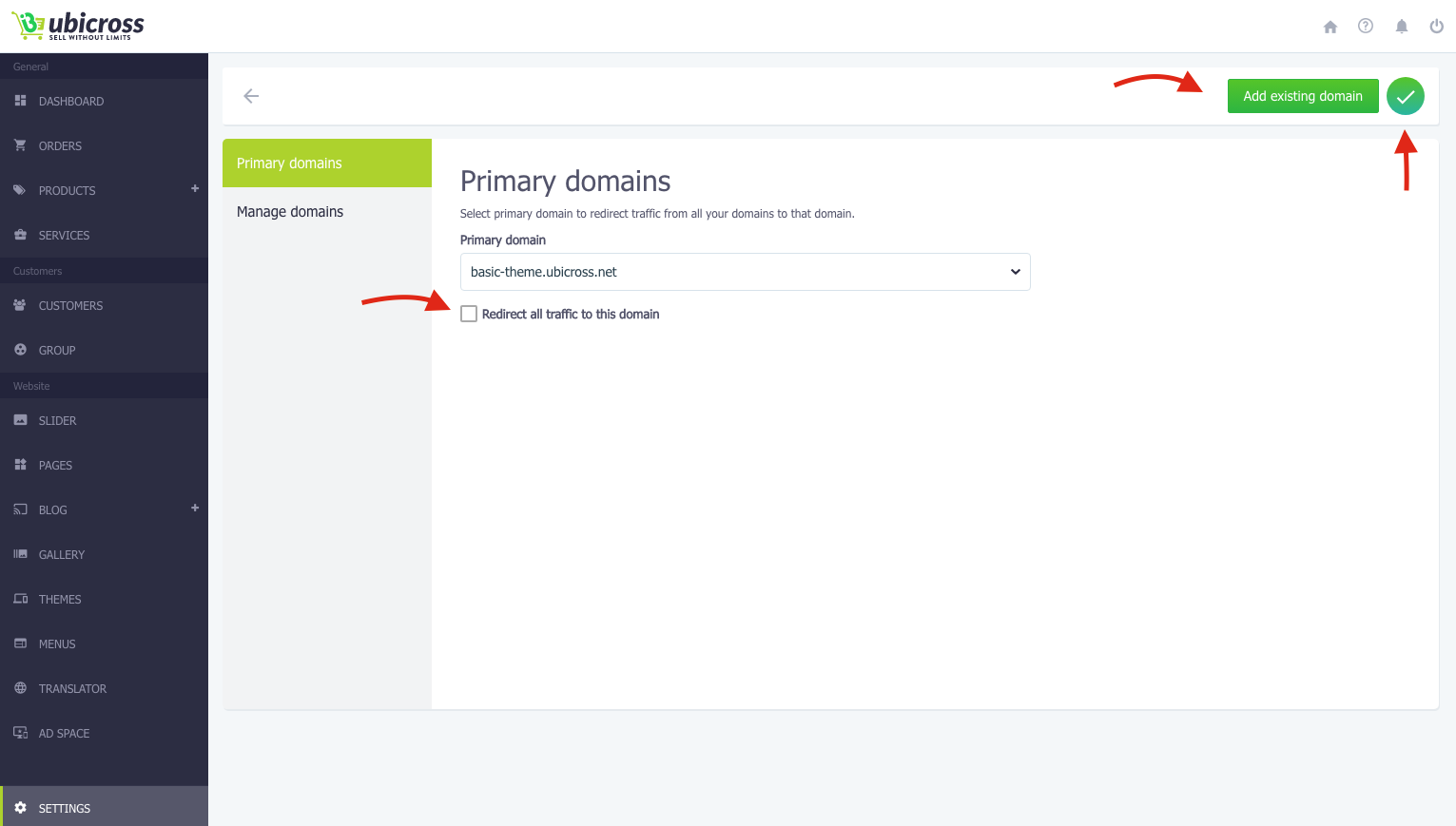 Fill in your existing domain name in the opened field, then click the

Save

button.

Log in to the system you bought your domain from.

Change the DNS records fields
To get DNS records fields contact our Support team.
Attention: Domain activation may take up to 48 hours.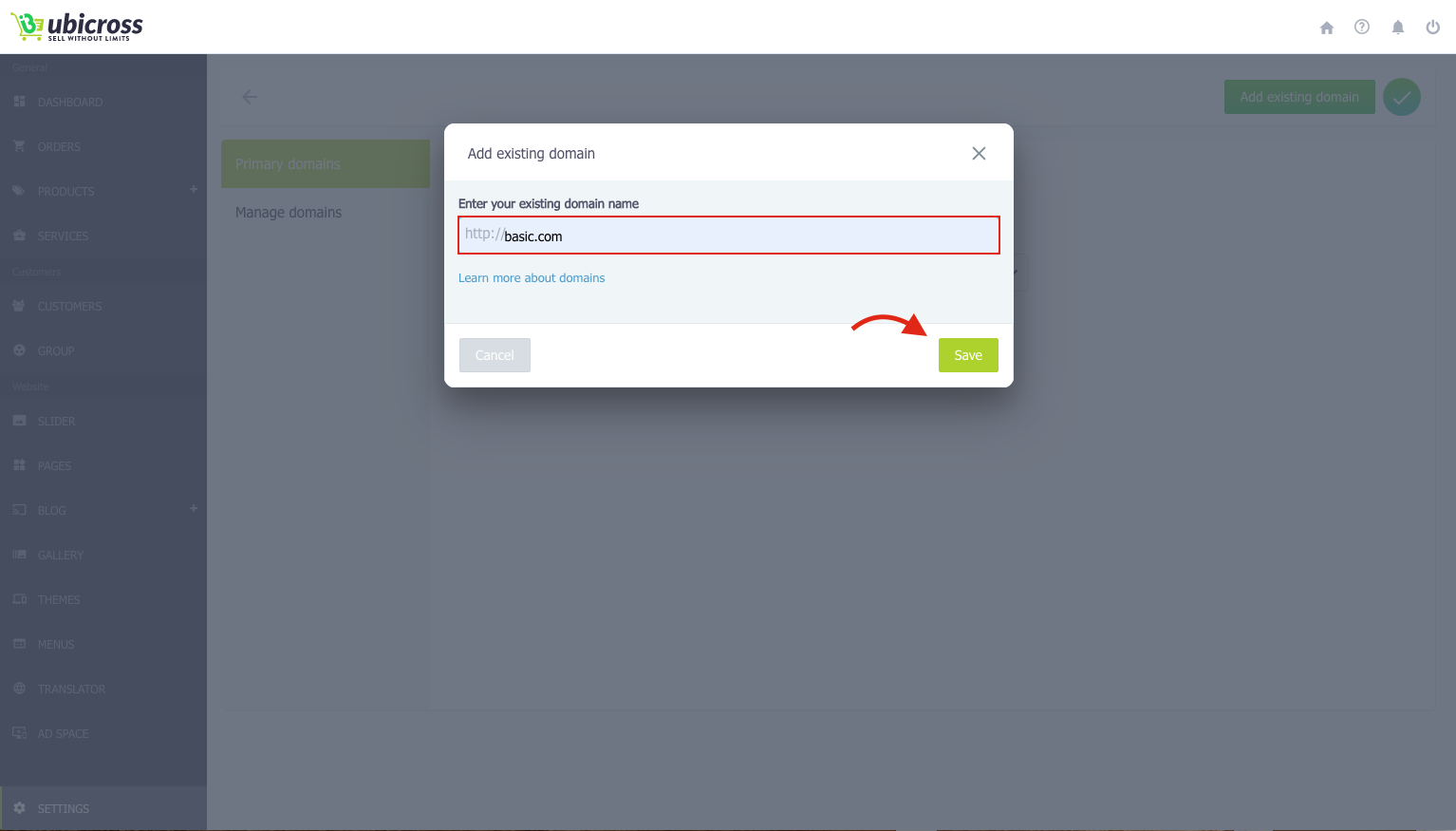 In the Primary domain section, select the domain you want to redirect the traffic from all your domains to that domain. Click the Redirect all the traffic to this domain button. All site visitors from other domains will be redirected to the main domain.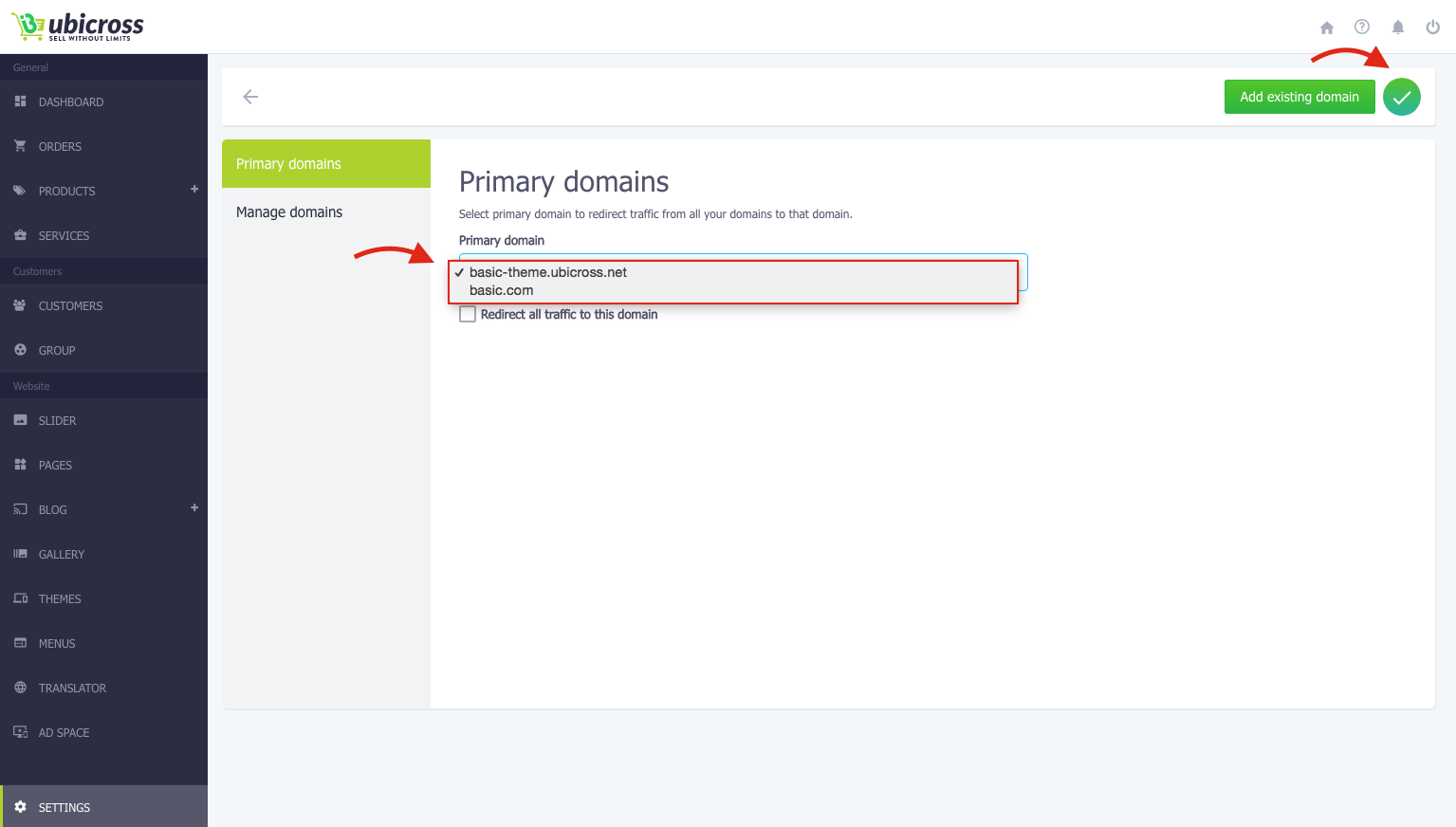 You can also make the domain inactive, or delete it.
​